The first official trailer for the Doctor Who Christmas special just aired in England, as part of the "Children in Need" charity night. (Now in HD!) Watch Dumbledore play Scrooge and learn that "Christmastime can be rewritten." Plot spoilers below...
According to the latest Doctor Who Magazine (via Life, the Universe and Combom), here's what happens in the Christmas special, "A Christmas Carol":
Amy and Rory are on their honeymoon during the episode, and run into trouble when the pleasure cruise spaceship they're travelling on finds itself under attack from "something very nasty". The spaceship is orbiting an alien planet, which is where the Doctor is for a considerate part of the story. This therefore causes Amy and Rory to be separated from the Time Lord for the majority of the episode.
The latest issue of the magazine also includes some season six spoilers. In the first two-parter, there's "speculation" that River Song is responsible for killing John F. Kennedy. In episode three, written by Neil Gaiman, the Doctor lands on a "junkyard planet" where he meets Idris (Suranne Jones) who's been preparing for her own death. Idris doesn't actually die as she expects, but by the time she meets the Doctor she's gone mad and winds up biting the Time Lord — and Idris turns out to be someone the Doctor has met before. Episode four will be written by Mark Gatiss.
And in episodes five and six, by Matthew Graham, the Doctor will face "a dilemma the like of which he's never seen before." And apparently the Doctor has some flashbacks to his visit to Skaro in "Genesis of the Daleks" in the second half of Graham's story.
G/O Media may get a commission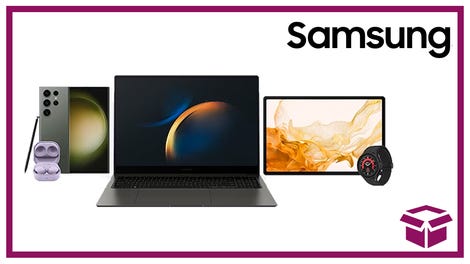 24 hour deals
Discover Samsung - Daily Deal
Episode seven, by Steven Moffat, will be the first half of a two-parter, to be concluded in the fall.
Meanwhile, check out lovely TARDIS socks!