The brushed-aluminum LED-lit C9000 is not just the handsomest slender TV at the show, it comes with the most innovative Wi-Fi remote control—one that looks suspiciously like an iPhone and feels suspiciously like a Samsung phone.
Why a Wi-Fi video remote? So you can watch a Blu-ray on your TV while checking out the game in your hand, of course. Maybe you've never had that problem, exactly, but this product seems like a step in a new direction, rather than just a "we did it because we could" kind of thing.
The remote connects over your Wi-Fi network to control the TV (also on the Wi-Fi network), much like iTunes Remote works on an iPhone. The screen is vibrant and high-contrast, though it is LCD, not OLED. As you tap buttons on the screen (which I believe is resistive, since Samsung wouldn't confirm capacitive) you feel a little vibe, haptic feedback that is now common on phones from Samsung and LG. I wish the remote itself felt a little more sturdy; there was a hollowness to it that makes me worry about it sliding off the coffee table. Still, I was impressed by its simple setup and lithe manipulation. It's like they finally found a good thing to do with all of those feature-phone interfaces nobody needs anymore.
What do you do with it? As you browse channels, it's actually using the TV's own tuner to render video, which it downgrades and sends to the remote in more-or-less realtime. If you like something, you just tap a control and its on the big screen. If you want to tap into a DLNA server on your network, you'll see it and all its bounty. Samsung wouldn't confirm what kind of files it would decode, but did say that they would support 1080p resolution on video files.
G/O Media may get a commission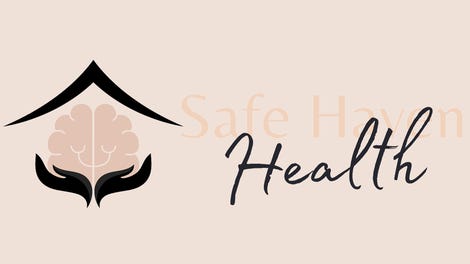 Addiction counseling
Safe Haven Health
The only problem with the remote is it's something that could be replaced by an iPhone app in about 12 seconds.
All of this, and I still haven't gotten to the TV. Sure, slim TVs are kinda old hat by now, but I really like this one, because it has all of its interface engineering built into the base, not some ugly outboard set-top box. Want to wall mount it instead? The base pops off, and attaches to the back of the TV, making it slightly thicker, sure, but not by much, especially so close to a wall.
There's no price on this baby yet, but since it's clearly a vanity project—and it natively supports 3D, like most primo TVs at CES this year—you know they're going to sell it to the celebs and high rollers first.