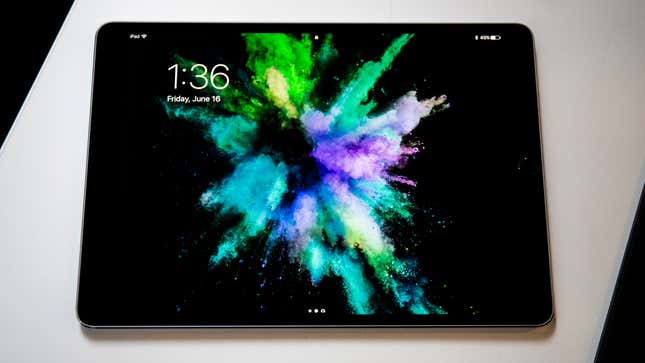 It's been about six years since Apple's last education-focused event, but the company's upcoming keynote on March 27th could mean more affordable devices and improved educational apps for classrooms and college campuses, a move designed to get more iOS devices in the hands of students.

Caleb McLaughlin Wants to Play Static Shock
Apple says the event, to be held at Lane Tech College Prep High School in Chicago, will center around "creative ideas for teachers and students." While the invitation alludes to the Apple Pencil (currently supported only by the iPad Pro), we'll most likely see some cheaper iPads, according to Bloomberg.
Right now, the $329 9.7-inch iPad is the cheapest tablet Apple makes, but a cheaper 9.7-inch model, possibly costing $259, would make it easier for schools to buy them in bulk. It would also be the cheapest laptop-like product Apple makes.
We're also expecting to see a new version of Apple's iBooks app (to be called "Books") that may include a redesigned interface, audiobook support, and an improved shopping experience in the app. Apple's already got a handful of education-focused apps in the form of the Classroom app, iTunes U, Swift Playgrounds, and iTunes U.
Apple may also announce ClassKit, a new development framework targeting educational developers that showed up in the release of iOS 11.3 beta 2. And according to 9to5Mac, an app called Classwork, "designed to track student's progress in class and share it with teachers," may also make an appearance.
It's possible new MacBooks, priced below $1,000, will be announced next week, too. But according to Bloomberg's unnamed sources, that's unlikely.

Though it looks like the event won't be streamed live, the keynote is expected to start on Tuesday at 11AM Eastern (10AM in Chicago). Check back here next week for the latest news from the event.