On Sunday, a ground-based interceptor fired from Vandenberg Air Force Base destroyed a mock enemy warhead launched from the Marshall Islands. The Pentagon hailed it as a major success for the troubled national missile defense system, which has cost $40 billion since 2004. But, in truth, it changes little.
As I previously wrote, the U.S. Ground-Based Midcourse Defense (GMD) system has been plagued by mismanagement and design flaws since the Bush administration decided to rush it into development ten years ago. The National Academy of Sciences' National Research Council published a 260-page study, saying that the U.S. Missile Defense Agency's efforts "have spawned an almost 'hobby shop' approach, with many false starts on poorly analyzed concepts." Yet, despite numerous failed tests, the U.S. spent billions deploying 30 interceptor missiles at Fort Greeley, Alaska, and Vandenberg Air Force Base, California. The Pentagon says it plans to deploy another 14 interceptors in Alaska by 2017. Meanwhile, Congress has authorized funding for a third site on the East Coast.
To date, one of the most problematic elements of the GMD system has been the Exoatmospheric Kill Vehicle (EKV), which is mounted on the interceptors. The EKV is supposed to detach, detect and destroy the incoming threat by flying into space and striking the target missile at velocities approaching 22,000 mph. The EKV that was tested on Sunday—the first test since 2008—is called the CE-II, and was designed to correct flaws with the earlier iteration, the CE-I.
So, that's cause for celebration, right? Eh, not so much. Here are several reasons to curb your enthusiasm:
G/O Media may get a commission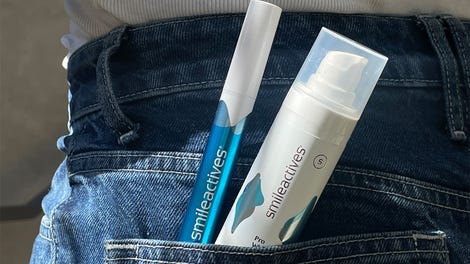 58% off
Whitening Powerhouse Pen & Gel Duo
Rather than continue to throw good money after bad, critics of the current GMD system are advocating a redesign. Philip Coyle, the former Director of Operational Test and Evaluation at the Department of Defense, issued a statement saying, "We need to make sure we have a system that works, not expand a system we know to be deeply flawed."