The single best reason to buy a Roku? You're looking at it. Roku is the only streaming media box that does all the comparison shopping for you. Why pay $3 to rent a movie when you can stream it with your existing Netflix plan, or on Crackle for free? And soon, Roku's comparison shopping will become more powerful than ever thanks to a brand-new feature.
That new feature is called the Roku Feed. And I think it—or a derivative—could change how we watch movies.
First, some background: Today Roku announced a bunch of pretty simple updates to its lineup of streaming media boxes. Individually, they don't sound like such a big deal.
The $50 Roku Streaming Stick is getting a little faster
The $70 Roku 2 is getting a lot faster (as fast as the Roku 3, but it loses the "marriage saver" headphone jack on the remote)
The $100 Roku 3 adds a microphone so you can search for things with your voice instead of hunt 'n peck on a keyboard floating in the middle of your TV
The smartphone companion app adds voice search too, so you don't have to buy a Roku 3
G/O Media may get a commission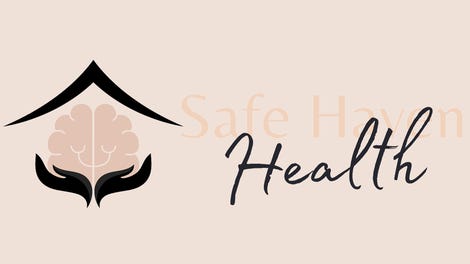 Addiction counseling
Safe Haven Health
Clearly, voice search is going to be pretty damn convenient. Hell, I'm a born California journalist, and I still have trouble spelling Ah-nold's last name. Way easier to find a classic action film just by speaking into a microphone, as long as Roku has such a film in stock—and with the sheer volume of Roku channels on offer, chances are I'll find plenty.
But what about brand-new movies, ones still in theaters—or in the legal limbo that exists between when studios will let you rent a film that's out on DVD? That's the whole idea behind the new Roku Feed.
The Roku Feed is pretty simple. You pick from a list of upcoming movies, ones with a lot of buzz. You know, the kinds of movies you might want to go see in theaters, but haven't decided if you want to spend $8 a pop?
If you decide, "No, I'm not going to drag my family to the overpriced theater," you've now got a new, intriguing option.
You can choose to "follow" that movie with Roku, and in exchange, Roku will let you know every time it comes down in price over the entire "streaming lifecycle" of the flick. The first time you see it, perhaps it costs $15 to purchase. Too rich for your blood? A couple weeks later it might be available to rent on Vudu for $5 instead. Perhaps M-GO will have a dollar special. And eventually, perhaps it'll be included free with your Amazon Prime, Netflix or Hulu Plus subscription.
Theaters are going to hate this—hate, hate, hate—because it could mean that going to the theaters will no longer be the only mass movie watching event. The same way people organize themselves in social groups (and on social media) to watch the latest episodes of hit new TV shows—so too could they do with streaming movies at each of these different price tiers.
In this future I'm imagining, people won't just individually, eventually, suddenly notice that a movie they wanted to watch is available to stream anymore. Everybody who subscribes to their favorites will get notified, giving streaming movies de facto street dates. We'll all stream movies together.

"Check back later" — Seriously?
As soon as someone figures out how to actually notify them, that is. Right now, the way Roku displays the feed is pretty damn limiting: you actually have to go to a place called "My Feed" on your Roku box to see what's new, and if any of the movies you're "following" have magically become available while you were looking the other direction.
Clearly, this isn't optimal. Obviously, there should be a smartphone app that pushes you notifications whenever your long-awaited content arrives—perhaps even help you plan a viewing party by hooking into social media. There's a big opportunity here.
But strangely, it's an opportunity that these streaming pioneers seem to be overlooking as they're launching their new products. Neither Sling TV nor PlayStation Vue—two new services which let you stream live television over the internet—have any sort of notification system to tell you when your favorite programming will appear. Like Roku, their creators seem to believe that would-be customers will just sit down and start watching whatever's available instead of planning ahead. My wife and I chat daily about what to eat for dinner when she gets home. Why can't my wife and I plan dinner and a movie the same way we would if a theater were involved?
It doesn't have to be this way—and I bet it won't be for long. Someone will build a platform that aggregates, organizes, and notifies cinema and television lovers about all the options out there—both live and on-demand—and my money's on Roku. The company's clearly on the right path, and Roku has the most to lose. There's no need to buy a Roku box when any old smartphone or dongle can stream Netflix, after all.
Today, you buy a Roku to save time and money finding content you could probably stream somewhere else. Tomorrow, you might buy one to opt into a new movie-going lifestyle—one where your friends come along for the ride. One where you stream movies you'd never considered streaming at all.
---
Contact the author at sean.hollister@gizmodo.com.