We have yet to see Evangeline Lilly in her full regalia as the elf Tauriel, a character invented for Peter Jackson's adaptation of The Hobbit, but a Tauriel action figure has been spotted, along with a very tiny photo of Lilly as Tauriel. Plus, we get to see the toy version of a goblin with his spiky-haired warg.
Apparently, these toys have been turning up on eBay ahead of schedule. The toys give us a rough sense of Tauriel's garb, along with a bow, quiver, and what look like two sheathed knives. Plus, we get Legolas' Hobbit attire, which looks a bit on the armored side.
There's another photo floating around that is reportedly also Tauriel, although it's not clear if it's Lilly or a stunt double. Check out that hair.
Another toy, "Fimbul the Hunter & Warg," gives us a peek at the goblins' wolfy mounts. My, my, what big jaws you have.
THE HOBBIT: First (Low-Res) Look At Evangeline Lilly As Tauriel [Comic Book Movie]
G/O Media may get a commission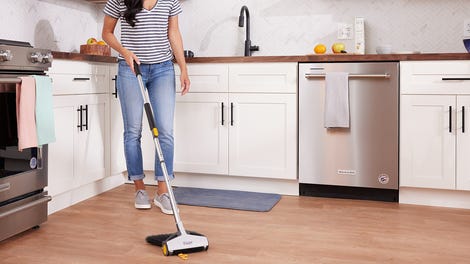 BOGO 50% Off
Flippr - BOGO 50% Off