What happens if you live in Cuba and your bike breaks down? It's not like you can hop on the Internet and get two day shipping for a new bike. In fact, it's pretty much impossible to score new bike parts. What you have to do is find a guy who knows another guy who might have some parts of the part you need.
It's fascinating to see how the people of Cuba has dealt with and adapted to the limitations of their country. Diego Vivanco captured the reality of Cuba in a short for Kauri Multimedia called Havana Bikes. He writes:
Cuba underwent a bicycle revolution in the 1990s during its five year 'Special Period'. Oil was scarce as a result of tough economic constraints, and throughout those years of austerity, bicycles where introduced as an alternative mode of transport. Thousands of Cubans used bicycles on a regular basis, as pedalling became the norm on the island.

Years later, the transportation crisis subsided and motorised vehicles returned, and the country's bicycle culture took a hit. Now, new bikes are difficult to come by and parts are not readily available, yet many Cubans still use bicycles daily and, despite the limited resources, a handful of mechanics provide a service to those who rely on their bikes in their everyday lives.
It's a good reminder to use everything we can. Read more about the people featured in the short film here.
G/O Media may get a commission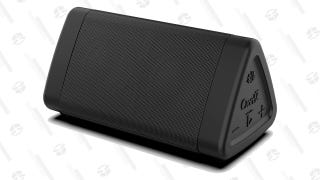 Save 31%
Oontz Angle 3 Portable Bluetooth Speaker
---
SPLOID is a new blog about awesome stuff. Join us on Facebook