Accredited Journalist Carlos Miller was arrested while covering the Occupy Miami eviction, following orders by Miami-Dade police's Major Nancy Pérez. Then they deleted his footage, which is illegal and may lead to a federal lawsuit.
Fortunately, Miller is smarter than these cops. He recovered the deleted footage from his camera's memory card, part of which you can see here.
This includes the exchange with Major Pérez. She sounds quite cynical and cruel in her exchange with Miller, who didn't resist the arrest at all. Here is his description of what's happening on that part of the video:
At 1:13, she tells me "we don't want to have to hurt you," even though I am showing no signs of resisting, revealing a sadistic streak within her.

I say, "I am not resisting, you don't have to be so hard," because they were tearing the cameras off me and ramming their hands down my pants and into my pockets.

And she makes some crack about "a woman being hard on you."

At 1:26, you will see a Miami police officer dressed in blue video recording the entire arrest.

They are pulling the strap hard against my neck, so I tell them they don't have to choke me, that they can do all this a little easier.

At 1:39, you can see my right hand extended at my side, showing no signs of aggression or resistance.

At 1:40, I point out to the arresting officers and the officer with the camera that "I am being cooperative" because I really feared they would use any excuse to beat me into submission.
Miller—who runs a blog called Photography Is Not a Crime—was the only photographer who got arrested. Even while he had the same peaceful attitude as the other photographers, Pérez—who is a "public information officer"—singled him out. It's not known who took the decision to delete the footage, which is a federal offense.
Whoever did it, it was the wrong move, and fortunately poorly executed. Now, Miller is working to recover the rest of his footage and the police face a lawsuit.
G/O Media may get a commission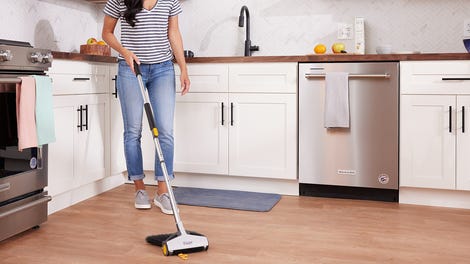 BOGO 50% Off
Flippr - BOGO 50% Off
Smart nerds 1 - Thugs 0. [Pixiq via Miami New Times via Digg]