Long before Rocket Raccoon and Groot entered his life, James Gunn had a dream. Literally. In 2007, Gunn had a dream about a corporate office where the employees are forced to kill each other as part of some mysterious experiment. But 10 years ago, the director could have never imagined how the Marvel heroes would affect a bunch of murderous office workers.
Gunn immediately realized his dream was a movie waiting to happen, and suddenly The Belko Experiment had taken over his life. "I wrote it very quickly over a couple of weeks and really fucked my back up," Gunn said. "It was an incredibly tense experience. A dark experience." When he finished, the company Gold Circle offered him money to make the movie and he was going to. However, it was then that he and his wife at the time, The Office's Jenna Fischer, got a divorce.
Gunn had planned to fly to Brazil for a few months to shoot the film, but changed his mind. "I didn't feel like it was where my headspace needed to be," Gunn said. "I wanted to be with my friends and family. I didn't want to be going down having people shoot each other in the head. So I backed out of it." The Belko Experiment went into a drawer… until Gunn made one of the most beloved and successful Marvel movies to date, 2014's Guardians of the Galaxy.
After Guardians was released, Gunn got a phone call from film executive John Glickman. "He said, 'I love that script The Belko Experiment. If I just gave you the money […] would you just go off and make it?'" Gunn explained. But after Guardians' success, he was too busy to direct it himself, plus he had been working on the sequel even before the first movie premiered. "I said, 'If I could choose a director, and if I had freedom to do whatever I wanted to make it as extreme as the script is, then I'd do it.'"
G/O Media may get a commission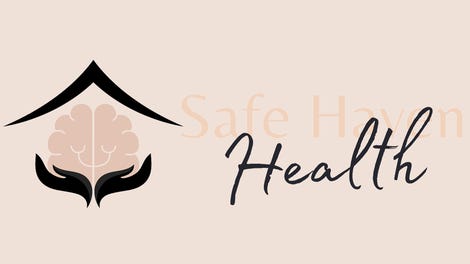 Addiction counseling
Safe Haven Health
Glickman had no problem with either request, so Gunn chose director Greg McLean (Wolf Creek) to execute his vision. He didn't just sit on the sidelines though. He helped in preproduction, was heavily involved in the edit, and had a huge hand in casting the film, which included a bunch of his regulars (like Michael Rooker and brother Sean Gunn) as well as new additions like Tony Goldwyn, John C. McGinley, and John Gallagher Jr., who Gunn met when the Tony-award winning actor auditioned for Guardians.
"[Gallagher] auditioned for Peter Quill in Guardians 1," Gunn said. "He wasn't right for the role, but I called his agent the minute I got out of the meeting because I was like, 'That was maybe the best audition I've seen in my entire life.' The guy works at a number of levels at one time, and it's fascinating to watch him. So I noted that and said, 'I can't wait to find some place to use John Gallagher, Jr.'"
In addition to the cast, the first Guardians of the Galaxy movie helped Gunn make The Belko Experiment better in another way, too. "I've learned a lot about streamlining concepts," he said. "I've learned a lot about streamlining feelings, of streamlining tone. Making something that makes sense to people. Belko Experiment was the harshest, most extreme movie I ever made. But I still think there's a very cohesive center to it that wasn't always in my early films. And that isn't necessarily a bad thing. But I think it's a commercial thing. To make it more cohesive."
Now both films are about to come out within two months of each other, but Gunn hasn't slowed down. He's directed the footage for the upcoming Guardians of the Galaxy theme park ride, "Mission Breakout," at Disney's California Adventure; he's got ideas for a Belko sequel if there's an opportunity; and he's even lending a hand to another movie currently in production that you may have heard of—Avengers: Infinity War.
Infinity War will be the first time the Guardians of the Galaxy meet Earth's Mightiest Heroes, and the first time they'll show up on screen without Gunn behind the camera… at least directly. "I've been heavily involved in what the Guardians do in Avengers: Infinity War," Gunn admitted. "I gave [the film's directors the Russo brothers] tons of advice on how to direct the actors, talked to them a lot during the shooting, and talked to the actors a lot during the shooting to make sure that the Guardians are staying authentic."
That presumably means Rocket Raccoon and Groot won't be getting jobs at Belko anytime soon—although they'd likely be pretty good at the experiment.
The Belko Experiment opens March 17. Guardians of the Galaxy Vol. 2 opens May 5.