Michael Capozzi claims he has found a way to unlock the iPhone 4S without using any hardware or software. This video shows a demonstration of his method. It has not been confirmed by us or any third party yet.
Update: some people have confirmed this method works. However, you will need to repeat the process in case you reset the iPhone.
Update 2: Other people are reporting that it's not working for them. There are mixed results, so proceed with caution.
Note: Apparently, this works with AT&T's iPhone 4S, iPhone 4 and iPhone 3GS. You will need to cut the T-Mobile SIM card so it fits into the Micro-SIM card slot in the iPhone 4S. There are several devices to do this accurately available online. Like in past times, proceed at your own risk. While the method appears to work, it has not been tested by us yet.
1. Insert original carrier AT&T SIM card
2. Dial 611 for AT&T customer service hotline and drop the call
3. Turn on Airplane Mode
4. Take out AT&T SIM card
5. Insert T-Mobile SIM card
6. Make sure WiFi is off ( also tap on 'Forget this Network" to make sure it doesn't connect automatically later)
7. Switch off Airplane Mode and iPhone will search for network. This is followed by the Apple splash screen appearing.
8. Activation Required will be displayed on the screen
9. EDGE network will activate automatically – notice the 'E' on the top left corner of the screen
10. Wait for about 20-30 seconds and turn off the phone
11. Turn on iPhone and the same Activation Required screen will be displayed
12. When you see one signal bar, tap on Use Cellular Connection
13. Eject SIM card
14. Activation Required screen will be displayed the second time
15. Insert SIM card
16. Unlocked!
G/O Media may get a commission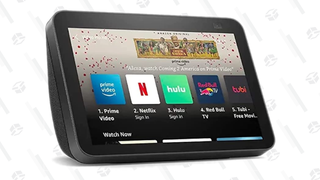 Unlocking your iPhone would allow you to use it in T-Mobile's network as well as in other countries' networks.
We are going to try this as soon as we get our hands on a T-Mobile SIM. If you have tried this method and want to share your results, please write to jesus@gizmodo.com or tell us in the comments. [Pastebin]