Television is littered with failed superhero TV shows. If you don't count Person of Interest, then only the only successful superhero shows of the past decade are Smallville and (for a while) Heroes. So how will Arrow, the new DC Comics adaptation launching on the CW this fall, avoid the curse of the superhero show? When we caught up with the show's stars and creators at Comic Con, we were eager to ask them.
"We feel that the shows that haven't worked on television, that were superhero shows, were a little too broad and, for lack of a better word, too comic book-y," said Marc Guggenheim, one of the show's producers. With Arrow, "We don't treat it like a superhero show, we treat it as a crime thriller. We're drawing a lot more inspiration from movies like Heat, and taking a grounded approach. I think that's the key." Plus, times have changed since some of those previous superhero shows failed, said Guggenheim — we're now much more steeped in comic books and superheroes in pop culture than we ever have been before. And with improved technology and production values, you can do much grander things on television than you ever could. For example, the 1990 Flash TV show was probably "such a difficult show to do, with the limitations of the time."
So what about recent failed shows, like The Cape? We asked. Guggenheim replied, "No disrespect to The Cape, [but] I think The Cape is a good example of the broader tone that I'm talking about." As for No Ordinary Family, "I'm a little bit defensive about it, because I worked on it," Guggenheim laughs. "The thing about No Ordinary Family, we premiered incredibly strong, in probably television's most competitive time slot at the time." And the network and the producers didn't do enough to "capitalize on that early success and get the word out." But also, this was a unique sort of show, that "tried to combine superheroes and family drama," and may have been "too ambitious for the network audience at the time."
G/O Media may get a commission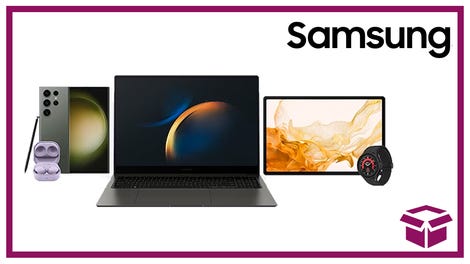 24 hour deals
Discover Samsung - Daily Deal
In any case, Guggenheim said that Arrow is about a "regular guy, like you and me — maybe with better abs." He added:
Superpowers just don't exist in our world. It's the world outside your window. Not just that, but the reaction that people have to him are as realistic as we can make them. For example, Green Arrow's not going to run around calling himself the Green Arrow. He's not going to say, 'This is a job for Green Arrow' because if you were a vigilante, you wouldn't do that. It'll be a while on the show before we settle on a consistent nickname. The cops have to name him something, the press will name him something, but everyone will be using different names. They don't all immediately go, "Oh, let's all get together and agree he's called the Arrow." That's not how it works. We're throwing names out left and right. In episode three, I have a cop calling him "Hunger Games."
We also spoke to David Nutter, who directed the pilot of Arrow and also directed the original Smallville pilot. He was quite eloquent about the differences between the two shows.
"This is not your animated superhero show," said Nutter. "This is something that veers more toward the Equalizer, rather than something like Smallville. This is a series about a hero, not a superhero. People die in this series, and people get hurt. There are real world consequences. It's also a very mature series. As far as the storytelling and the characters involved." A big part of this is showing that Oliver Queen is a fallible hero, who "can be hurt." Nutter says he's a fan of that style of somewhat edgier storytelling, and he wanted to push the envelope as far as possible.
"This is not an artificial world," added Nutter. "This is the real world today. You walk out the door, and that's the world you're living in. And in order to do that, whenever he puts this hood and cape on, you have to be able to earn that. We all know shows that have gone and tried to do that in the last couple of years — comic book series that have tried to do this — and they've discounted the intelligence of the audience, saying 'This is a comic book show, you'll like it.' This is not that at all. We're not depending on that as a device or having it as a weight around our neck, either.
He worked really hard to make the city in Arrow feel like a real city, like Seattle. He added one establishing shot of Tokyo to the pilot, to punch things up.
"We're trying to keep the show realistic," says producer Andrew Kreisberg. "You're not going to see a boxing glove arrow." This is the beginning of Oliver Queen's career, so he's starting with the basics. Plus those trick arrows are about having non-lethal weaponry, and Oliver's code doesn't prohibit killing.
At the same time, you'll see a lot of links to the comic books, says Guggenheim. In one upcoming episode, there's a burger joint, and Guggenheim hopes to make it Big Belly Burgers. There's an obvious easter egg in the pilot, where you see Deathstroke's mask, and there are six or seven less obvious easter eggs in there as well, according to star Steven Arnell. Also, on the show's panel, they announced that comic book villain China White (played by Kelly Hu), will appear in an upcoming episode. "We're always trying to create a large tapestry of [stuff from] the DC Universe," said Guggenheim.
Oh, and one of those easter eggs is the fact that Oliver's sister is named "Speedy." That could turn out to be very significant, says Arnell.
The show also wears its comic influences on its sleeve, including callbacks to the Mike Grell comics (especially The Longbow Hunters) and the Jock/Diggle Year One miniseries.
Also, this show won't be afraid to delve into issues of vigilantism, including whether Oliver Queen is doing the right thing by dressing up and murdering criminals. Said producer Andrew Kreisberg:
Oliver will sometimes question whether he's doing the right thing. He spent five years on that island plotting his master plan to come back and rid Starling City of its criminal element, I think there's a lot of things he wasn't counting on — the emotional toll it was going to take on him, seeing his friends and family again. And actually going through with it. It's very easy to be angry and cold and dark when you're sitting in a cave or cell on an island in the South China Seas, but once you're home again and you're actually experiencing it, it takes on a very different bent. That's part of the series, about Oliver feeling his way through what he's doing, and everybody on the show — whether it's Laurel, whether it's Detective Lance, Oliver's mother with her dark secrets — questioning whatever it is that they're doing, if it's right, if it's just.
And Kreisberg says that we'll see how Oliver's vigilantism actually creates more crime, because he causes an escalation. The show won't shy away from the consequences of Oliver's killing people, as well as the impact of Oliver's own PTSD on himself.