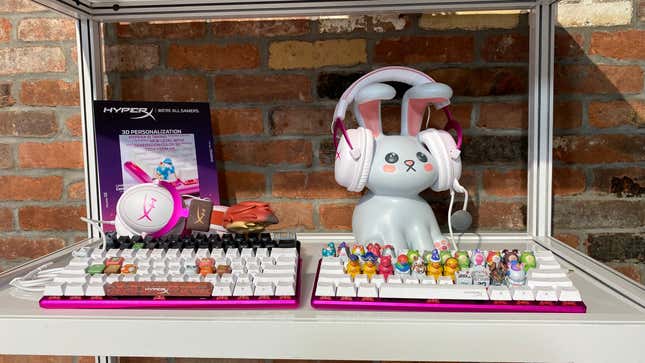 Want custom keycaps for your keyboard? Usually, you'd have to scroll through Etsy shops or buy through specialist brands like Drop. Especially if you want 3d keycaps—say, a little kitty cat that sits on top of your Escape key. You can find good and reasonably priced results this way, but the search can be time consuming and intimidating. Now, HP's HyperX brand is throwing its hat into the ring with its personalization initiative, HX3D.

There's still a touch of specialty here—HP's 3D printed keycap collections will drop in special, limited edition collections. It's also not fully fleshed out yet, starting out the gate with just a single option. But HP's goals are ambitious, with plans set for a wider lineup of accessories down the line.

Essentially, what HP's promising now is the same type of 3D printing you might get from an independent artist on Etsy, but at scale and with supposedly higher quality than what some independent operators can provide, with any cleanup work already done for you. The resulting 3D keycaps look like little figurines, right out of the box. The keycaps are nylon and come with a one year warranty, and HyperX promises that they're compatible with all of its keyboards and most other mechanical keyboards.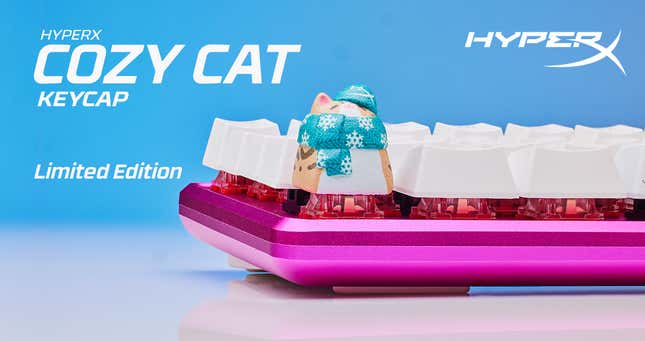 HP's launching the program with one collection, Cozy Cat Coco, which depicts a small brown calico cat wearing a scarf and beanie. But if that's not your style, HP's also promising "new collaborations and designs dropped every month." I got to see a few alternate options at a press event, where there were keycaps styled like ducks, frogs, castles, and treasure chests.

But the press event also had other accessories planned for the personalization initiative, like a bunny figurine that holds your headphones or a toadstool that holds your microphone.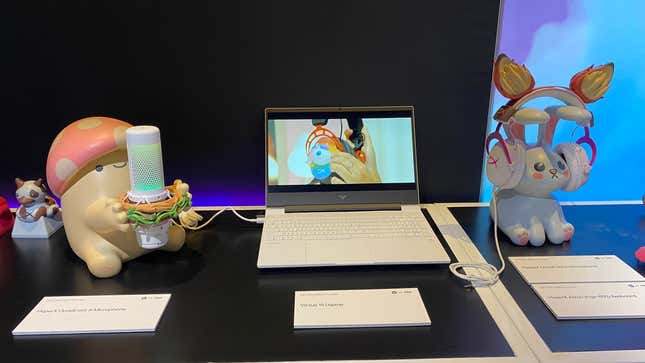 HP hasn't told us much about how much some of these will cost (particularly the larger statues), or even how much of what I saw will make it to market. It has released a sizzle reel teasing even more options, though. As for the Cozy Cat Coco keycap, it'll launch sometime later this January at HyperX.com for $20 per cap.
I certainly know another Gizmodo writer (I hope you're reading this, Flo) with a flare for keyboards and accessorizing who's probably going to be camping out on the HX3D product page as soon as she reads this post.