Want a laptop that lets you get in a quick Overwatch match after you're done editing some video on its 4K display? How about a convertible that lets you crank out screeds even with the keyboard a few feet away? Need a tablet that lets you create and edit images without worrying about your stylus' battery life? If you're one of the rarefied souls with powerhouse demands like these, the HP ZBook x2 is just the laptop for you. All you need is about $4000 and a four-hour workday.
Before you balk at the price, let me state the obvious: A portable workstation like the HP ZBook x2 isn't for everyone. It's for the photo editors with full-frame cameras, video producers working with a few terabytes of data, and 3D modelers who need components designed to make short work of large CAD files. There's no reason you need a laptop with 32GB of RAM and a 4K display powered by an Nvidia Quadro M620, unless you plan to make a career out of dealing with computation-intensive tasks. That said, having that much power at your disposal feels...really nice.
The ZBook x2's 4K display (3840 x 2160) is damn lovely, bright, and has near-perfect color accuracy when we tested it. In fact, it's almost lovely enough to distract you from its comically thick bezel, which has an extra ring of plastic around it that houses the ZBook x2's 12 customizable function keys (six on either side).
They're useful for quickly opening apps, enabling options, or as a series of shortcut commands when your keyboard is out of the way, or if you're busy using the battery-free stylus, which supports 4,096 pressure levels. They're also an eyesore, which brings me to my next point.
G/O Media may get a commission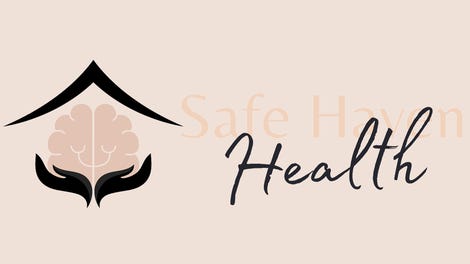 Addiction counseling
Safe Haven Health
In terms of industrial design, the ZBook x2 leans toward function over form, which results in a laptop destined for a life lived on conference room tables rather than on two-toppers in cafes. Masochists in need of portability will love its five-pound heft and extra-wide footprint.
The monochromatic color scheme, unusual hexagonal shape, and full grain leather keyboard cover make it the perfect choice for anyone looking to telegraph "The only thing this laptop's compensating for is my render farm back in the office." There's also an 8-megapixel camera on the rear, next to an admittedly slick-looking "Z" logo. It isn't winning any awards for its Kubrick-esque aesthetic, but the design isn't exactly outdated, nor is it particularly garish. It's just...boring. Not even its weird angles can make it look cool. Did I mention it weighs five pounds?
Sure, it's packed with high-end components, so comparing it to my daily driver, a Surface Pro (which weighs under two pounds) isn't exactly fair. But up against the 4.2-pound Surface Book 2, with its more capable Nvidia GeForce GTX 1060 GPU and equally impressive eighth-generation Intel Core i7 processor, it leaves a lot to be desired in terms of design.
The detachable keyboard did come in handy when I wanted to get some work done while relegated to my bed during a sick day. I pulled the two pieces apart, set the keyboard in my lap, and placed the ZBook x2 on my nightstand. Boom! Instant productivity boost. If you're making a detachable keyboard without Bluetooth connectivity, you're doing it so wrong.
Yet while I didn't expect all-day battery life, the ZBook x2 is a real disappointment. I knew a beast of a workstation wouldn't fare well away from a power outlet, but I was surprised by its four-hour lifespan in our battery test, especially considering its price. The workstation's 70WHr battery is rechargeable via the included power adapter (complete with power brick) or through either USB-C port. I appreciate the convenience, but if I can't get through my first round of meetings and regular bullshitting I do online before lunch, we've got a problem.
The model I've been using is outfitted with a eighth-generation Intel Core i7 processor and a 512GB SSD, so the RAW photo editing I've been doing for the past few days has been moving at a pretty speedy clip, and it passed our batch image editing test in under a minute. There's hardly any lag, and retouches made with the stylus happen in real-time, perfect for a photo-editing novice like myself.
The pair of integrated Bang & Olufsen stereo speakers is decent enough, but still sounds like what you'd hear out of a laptop. Video playback is smooth, and games like Overwatch hover around 43 frames per second in 1080p when set to High. If you're concerned about hitting the holy grail that is 60 FPS without looking like you're, as my colleague Sam Rutherford stated so eloquently, "hosting a one person rave," there are other laptops with enough power to suit your needs, like the MSI GS65 Stealth, which has a 1080p display along with a lightning-quick 144Hz refresh rate.
As versatile as it is, the ZBook x2 isn't designed to be an ultrabook alternative. For one, you've gotta get the behemoth, made of aluminum and magnesium, in your bag. Turns out, it's a challenge if you're used to carrying the more compact Surface Pro in your admittedly svelte backpack. It would be a nightmare for air travel too. The only way you're getting this thing on your tray table during your journey to LAX is if you ditch the keyboard and break out the stylus, or cradle it vertically in your hand while you ostensibly create content at 30,000 feet.
Yet the ZBook's biggest flaw is not its size, but how it almost nails the landing on its most annoying aspects. The kickstand is sturdy, and lets you go nearly horizontal for some serious sketching and photo editing. However, when you're working in a confined space like an airline seat or coffee table, where you might require the kickstand to hold the ZBook as upright as you would a traditional hinged laptop, you're more likely to nudge it back into its closed position, making the display (and thus the entire computer) fall either forward or back.
The detachable Bluetooth keyboard connects instantly, supports NFC, and features a built-in Smart Card reader. It also uses the same magnetic angle-adjusting mechanism found the Surface Pro. But the asymmetrical trackpad positioning is deeply annoying, resulting in quite a few inadvertent right-click actions before a trip to the settings menu disabled the feature. I recommend you smarten up and snag a wireless mouse to sidestep the entire problem.

In addition, the rubber nubs designed to keep the keyboard from touching the display leave their own notable smudge on the screen. The keyboard itself eschews the fabric found on the Surface Pro, though it is afflicted with the same ridiculous directional key layout as Apple's current-day MacBooks, meaning tactile navigation is harder than it needs to be, an issue I should definitely not be complaining about in two thousand eighteen.
In the end, the ZBook x2 does what it says on the tin. It's a workstation with enough computing power to get processor and graphics-intensive tasks done, but not enough battery life to, you know, get more than one task done. It isn't a great gaming rig for competitive players, but you can enjoy some good-looking rounds of Civilization VI or XCOM 2 without being hamstrung by a less-than-ideal frame rate.
As a user of Microsoft's Surface Pro convertible notebook, and a fan of the Surface Book 2, the feature-packed ZBook x2 feels to me like an oddly underwhelming combination of the two. It's an identity crisis in a laptop, as it tries to straddle the line between power and portability, making compromises on both regards. In terms of daily drivers, HP's media-friendly mobile powerhouse is overkill in nearly every environment.
So who needs a detachable workstation capable of competing with a mid-range desktop setup, especially one that eats through its own battery like a stoned college student devours obscure anime on a Saturday morning?
Someone who loves 4K, hates excuses, and gets shit done, that's who. Just make sure you're buying with the company card.
README
No magnetic attachment point for stylus
Futuristic in shape, prehistoric in weight
Awful battery life
Accurate 4K display is great for multimedia work
Emulating the Surface isn't the greatest idea
SPECDUMP
Windows 10 Pro • Intel Core i7-8650U CPU • 32GB of RAM • 512GB SSD • Nvidia Quadro M620 w/2GB of vRAM• 14-inch 4K 3840 x 2160 IPS anti-glare touchscreen display • 720p front-facing webcam • 8MP rear-facing camera • Built-in Windows Hello • Detachable Bluetooth Keyboard • Bluetooth 4.2 • 802.11a/b/g/n/ac • SD/SDHC/SDXC card reader • Smart Card reader • Fingerprint reader • 1 x HDMI 1.4 • 1 x USB-A Gen 3.0 • 2 x USB-C Gen 3.1/Thunderbolt 3 • 1 x 3.5mm headphone/microphone jack • HP ZBook x2 Pen • 70Whr battery • 4.78 pounds • 0.75 x 14.35 x 8.94-inches