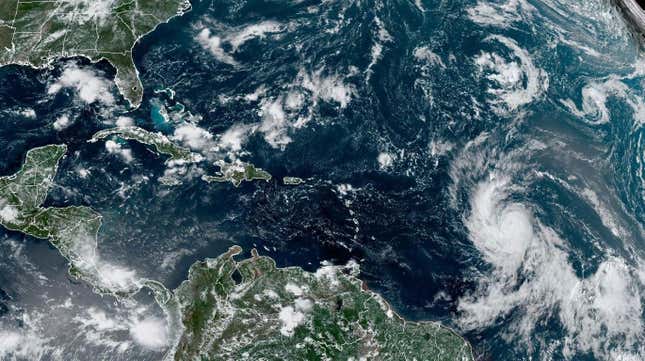 Lee has intensified into a dangerous Category 5 hurricane in the Caribbean, the first storm to reach that strength in this year's hurricane season.
Hurricane Ian Recovery | Extreme Earth
Just yesterday, the hurricane had maximum sustained winds of about 60 miles per hour. As of this morning, Hurricane Lee had maximum sustained winds of more than 160 miles per hour. A storm that intensifies this quickly is always cause for concern, but Lee has yet to make landfall. Forecasters are still uncertain whether the hurricane will affect the continental U.S. and where it will move by next week.
"It is way too soon to know what level of impacts, if any, Lee might have along the U.S. East Coast, Atlantic Canada, or Bermuda late next week, particularly since the hurricane is expected to slow down considerably over the southwestern Atlantic," the National Hurricane Center tweeted this morning.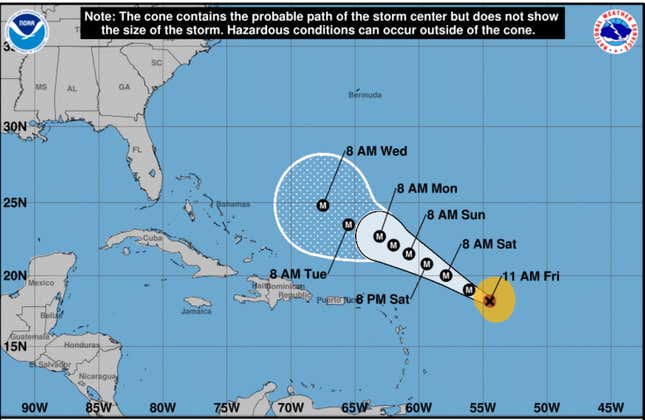 The storm should move north of the Leeward Islands, the U.S. Virgin Islands, and Puerto Rico within the next few days. And though it is not expected to make landfall over those islands, the region is expected to see dangerous rip currents today and into the weekend. Puerto Rico and the Leeward Islands are also going to experience strong winds.

As of Friday morning, Hurricane Lee had maximum sustained winds of more than 160 miles per hour. But because the path of the hurricane is still uncertain, there are no coastal watches or warnings in effect, according to the National Hurricane Center. Lee is expected to remain a hurricane into next week, according to a National Hurricane Center forecast.
It's possible that the storm could eventually reach the Northeast of the U.S. but a variety of scenarios are possible depending on how the storm either maintains intensity or if it weakens next week. Where the storm moves could also depend on the position of the jet stream along the coast. This means that Hurricane Lee could also avoid land, and move out further into the Atlantic Ocean, where it will eventually die down, CNN reported.
Want more climate and environment stories? Check out Earther's guides to decarbonizing your home, divesting from fossil fuels, packing a disaster go bag, and overcoming climate dread. And don't miss our coverage of the latest IPCC climate report, the future of carbon dioxide removal, and the un-greenwashed facts on bioplastics and plastic recycling.