It was a nice two weeks of quiet in the tropics, wasn't it? Unfortunately, that quiet is over. Over the weekend, Hurricane Willa rapidly intensified into a Category 4 beast that's beelining for the Mexican coast. It will bring fierce winds, powerful surf, and rains that could trigger landslides.
Willa has unfortunately followed the Hurricane Michael playbook. The storm was named on Saturday morning, and then got to work rapidly intensifying. The textbook definition for rapid intensification is a storm that sees sustained winds increase at least 35 mph over 24 hours, a criteria Willa has met and then some.
Its winds jumped from 40 mph to 100 mph between Saturday and Sunday morning and kept ramping up to 155 mph by Sunday evening. That puts it a hair below Category 5 strength. On Monday morning, the National Hurricane Center (NHC) warned that "slight strengthening is possible today, and Willa could become a Category 5 hurricane later this morning."
Willa could weaken a bit as it nears land on Thursday afternoon or evening, which is a welcome deviation from the Michael playbook. But regardless, the storm will still be formidable. A hurricane warning extends for 175 miles along the Mexican coast from the city of Mazatlan to San Blas. Tropical storm warnings stretch even further north and south across the Mexican states of Sinaloa and Nayarit.
In addition to powerful winds, the storm will also bring torrential rain. The NHC calls for a wide area of 6-12 inches of rain with up to 18 inches possible. That could cause flash floods and landslides. The inland desert will also see up to 6 inches of rain, but the smaller amounts in a dry landscape could still lead to dangerous flash flooding, too.
G/O Media may get a commission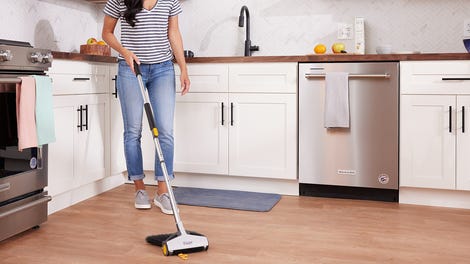 BOGO 50% Off
Flippr - BOGO 50% Off
"Preparations to protect life and property should be rushed to completion," the NHC warned.
Willa is the Eastern Pacific's 23rd named storm of the year. That's well above the average of roughly 16 for this time of year. Accumulated cyclone energy (ACE), a measure that factors in how powerful and long-lasting storms are, is also pretty bonkers. As of this morning, the ACE value for the Eastern Pacific stood at 302.5, nearly two-and-a-half times higher than normal for this time of year.
A burgeoning El Niño has likely given a boost to the season owing to the warm water and weaker upper level winds in the eastern tropical Pacific. Climate change has also warmed the oceans, another key ingredient for helping hurricanes spin up and sustain themselves. Some research has suggested future warming could make Category 4 and 5 storms more common in the region, though it remains an active area of study.
Update Monday, 11:40 a.m. ET: In its late Monday morning update, the NHC upgraded Hurricane Willa to a Category 5 storm with winds of 160 mph.