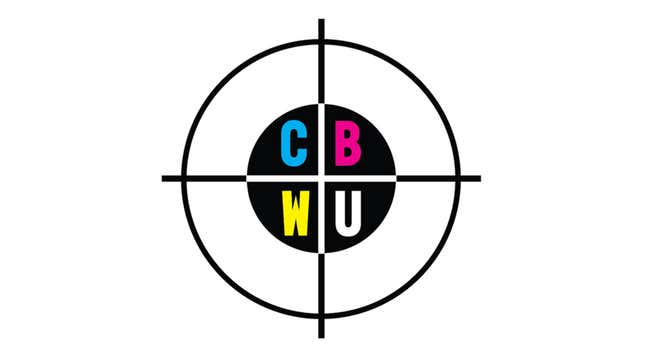 After formally announcing the formation of Comic Book Workers United late last year—the first specific union to support workers within comics publishing—workers at Image Comics have voted to officially certify their union in the results of a secret ballot.

Spoilers of the Week | June 10th
The vote's results—7-2 in favor of organizing—were announced today in a move that officially certifies CBWU, which was formed with assistance from the Communications Workers of America. The successful vote entitles CBWU to recognition from Image Comics, which would allow the union to establish a bargaining committee and begin negotiating a contract for its members. The publisher, which was founded on principles of creators working for Image retaining the rights to any work they created, has failed to voluntarily recognize the union and enter negotiations since workers at the company announced the formation of CBWU at the start of November 2021, instead choosing to participate in the formal secret ballot process with the National Labor Relations Board.
"We're beyond thrilled to announce that today we, Comic Book Workers United, have WON our union election, making Image Comics the FIRST unionized comic book publisher in the United States," a new statement on CBWU's website reads in part. All 12 Image staffers submitted ballots, leading to a 7:2 result in favor of the union. At this time, three staffers' ballots are subject to a frivolous legal challenge on eligibility, thus their ballots were not opened. Although these three ballots were not opened, their challenge had no impact on our supermajority win. CBWU and the CWA continue to push for their inclusion in the democratic process."
"Winning this election is only the beginning—as always, we are #drawninsolidarity and are eager to continue working together with CWA on the next steps towards securing a strong, fair, and exemplary first contract for comic book publishing workers."
With that supermajority, the comic book industry now formally has its first union for workers employed by comics publishers. In an industry that has been historically resistant to unionization, even as other creative and adjacent fields around it have come to embrace unions, CWBU is currently a rarity. Creative talent in comics currently don't meet the broadcast or print requirements to unionize with either branch of the Writer's Guild of America, and the Science Fiction and Fantasy Writers of America only voted to admit writers of comics and graphic novelists in May 2020. The process of creating requirements for those specific creatives in the field to join the union was still underway as of the time the workers of CWBU—which doesn't cover creative talent, but instead direct full and regular part-time employees at Image, such as production artists, sales coordinators, members of the marketing team, accountants, and more—announced their formation.
"Earlier this morning the Communications Workers of America (CWA) and National Labor Relations Board vote results were tallied, 7 - 2, in favor of unionization," an Image representative said in a statement provided to io9 over email. "Everyone at Image is committed to this process and we look forward to continuing to work together on this."
Update 01/06/2022 10.12pm EST: This piece has been updated with commentary from Image Comics, as well as an updated comment from Comic Book Workers United.
---
Wondering where our RSS feed went? You can pick the new one up here.