For those who enjoy taking Imogen Heap's dreamy electronic vocals along for a workout, you'll love "Run-Time," her newest single. Heap—a dedicated runner—has recorded this song using an app she helped design which builds custom soundtracks for running.
Instead of starting in the studio, the track of "Run-Time" was built using an app Heap developed with Intel and Rob Thomas at RjDj, a startup that makes other generative music apps. While the app isn't available for public consumption yet—it should be out soon—you can see how it works in this demo video.
As Heap explains, The Run-Time app generates a one-of-a-kind soundtrack for your run by recording ambient sound (your footsteps, your breathing, perhaps the chirping birds or honking cars in the background) and layering them onto an existing electronic track. Then, as you run, the app plays the song, adjusting the beats per minute so the music will automatically change tempo to match your running pace.
There are different levels for stretching, warm up, run, and cool down, and if you slow down or stop to walk, the mix becomes less intense. "I decided on structure according to levels of energy and with Rob devised sound worlds and personalities for the music within these states," says Heap. "I then took our demo app out for a run and recorded the results. From this I formed the basis of "Run-Time" the song."
The song is not about running per se, but the video—which was shot by Ben Henretig—does feature Heap covering some major ground in Manhattan on foot. At one point she breaks into a jog over the Brooklyn Bridge just as the music ramps up in speed, and you can almost hear the cadence of her footsteps creating the original beat. You can listen to "Run-Time" now or buy Heap's new album Sparks next month. [Amazon - iTunes - Soundcloud]
G/O Media may get a commission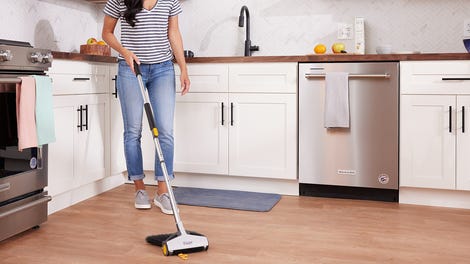 BOGO 50% Off
Flippr - BOGO 50% Off
---
Welcome to Soundtrack, what Gizmodo staff is listening to every night.