Stephen King's words have been made into dozens of movies—and, after It's blockbuster success, most people assumed that even more would get the big-screen treatment. They just couldn't have guessed it would happen so quickly.
Announced mere hours after the huge box office numbers for It were reported, King's 1972 short story Suffer the Little Children is the first one off the board. Sean Carter will write and direct an adaptation for Bread & Circuses Entertainment.
"The Stephen King aesthetic has been imprinted into my psyche since I was a teenager, and Suffer the Little Children fits right into that classic King paradigm: a tragically flawed lead character put into a shockingly unimaginable scenario," Carter told Deadline. "It's a tiny peek into a mythology that I can't wait to expand into a full-length movie."
First published in 1972 but more widely distributed in King's 1993 collection Nightmares & Dreamscapes, Suffer the Little Children flips the It idea. In this, the kids are the potential villains and a teacher is the hero. She spends the story trying to figure out if her students are human or not.
And while Suffer the Little Children is the first new King project announced after It, it won't be the only one. Several of King's other novels and stories are in various stages of development—for movies, TV, and more—so it's only a matter of time before those are kickstarted to capitalize on It's huge success.
G/O Media may get a commission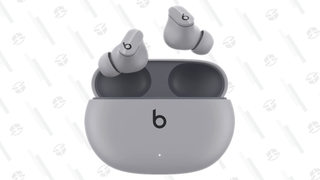 [Deadline]