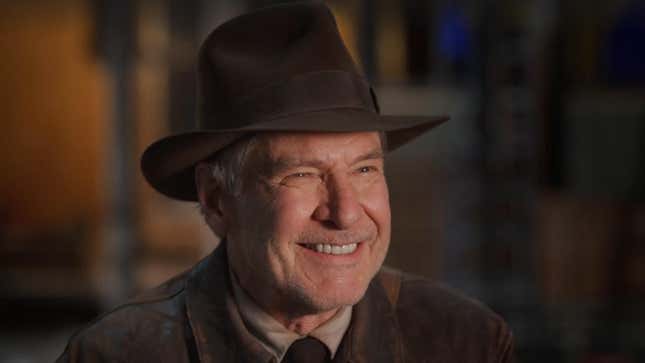 How perfect of a match was Harrison Ford's stunt double on the set of Indiana Jones and the Dial of Destiny? The stunt double could literally unlock Ford's phone with Face ID. This is just one of the fascinating, but not always essential, facts we enjoyed in a brand new making-of documentary.
Dial of Destiny is now available for digital download and with it comes an hour-long, five-part making-of documentary that breaks the film down location by location. There are sections on the flashback prologue, New York, Morocco, Sicily, and even the shocking finale, much of which is told through never-before-seen on-set interviews shot during the making of the movie. You'll see Ford along with co-star Phoebe Waller-Bridge, director James Mangold, producer Steven Spielberg, and many others dive into spoilers, decisions, intentions, and so much more.
It's well worth a watch and what follows are just a few things we thought stood out.