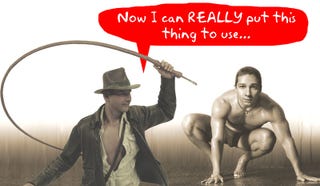 Forget the iPhone, and screw Terminator 4. Everyone who's anyone knows that this week was all about Indiana Jones and the Kingdom of the Crystal Skull. There are plenty of mature and dignified ways of welcoming back the good professor. Here are the rest:
Resident musicologist Jesus Diaz revealed the top-secret lyrical underpinnings of the Indy theme, which are as safe for awesome as they are not safe for work. Too bad he hated it.
Any self-respecting superfan doesn't just see the Kingdom of the Crystal Skull six times. He buys all the official merchandise he can find. Of course there's an official fedora and Hasbro FX whip, which increased Gizmodo workplace efficiency by 4%.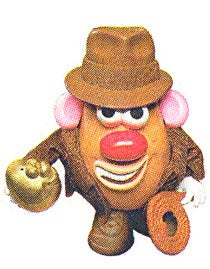 [Indy on Giz] -by John Herrman