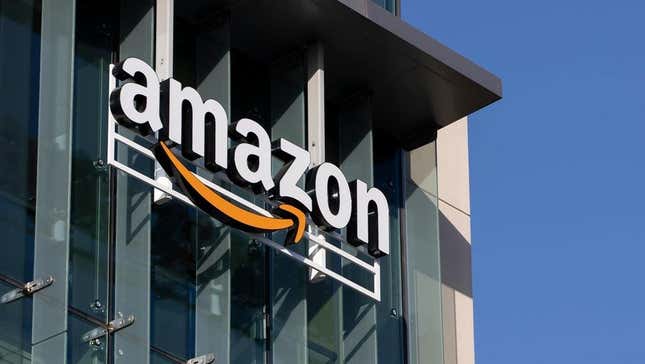 Amazon is offering influencers a measly $25 per video to promote products listed on its new shopping feed, Inspire. The company is capping the payout at $12,500, saying influencers can submit a maximum of 500 videos to reach that price.
Top 5 Shopping Tips for Amazon Prime Day
The company invited influencers to participate in "a new limited-time-only incentive" in an email posted on Twitter, advertising it as an opportunity to "see increased exposure on Amazon and earn on site commission." The email specifies that only qualifying videos will be accepted with the criteria requiring the videos to feature two or more Amazon products, a product comparison video, and a ranking video listing or gift inspiration video.
Amazon is capping the number of total videos it will accept at 35,000 with a deadline to submit all videos before Sept. 22, 2023, according to the email. But the question remains whether the deadline will give influencers enough time to submit enough content to make a real profit or if they're even interested in the first place.
Jazmine Flores, a beauty content creator questioned how the 500-video option would even be possible, telling Bloomberg: "I don't think everyone has 500 Amazon items sitting in their homes." She added: "Because I'm in the beauty/skincare niche, I have to be careful, do my research, and it takes a whole lot of time to produce, write, model, act, do my own hair and makeup all while being a homeschooling mother of two. It shouldn't be treated as a side gig."
Amazon launched Inspire in December of last year, creating a TikTok-like shopping app that uses content from influencers and brands. "In just a few taps, customers can discover new products or get inspiration on what to buy, all tailored to their interests, and then shop for those items on Amazon," Oliver Messenger, director of Amazon Shopping told Business Insider at the time. Inspire launched only a month after TikTok rolled out its shopping business in November which allows China-based companies to sell their products directly on the app.
According to Brands Meets Creators, an industry consulting firm, the average asking price for the type of content Amazon is requesting is $212 per video, with the median asking price per video costing $150. The so-called opportunity is a potential insult to influencers who typically charge between $150 to $2,500 per promotion.
Amazon's meager $25 offering is made even more questionable by the amount of revenue it makes each year, let alone each day. The company brought in a whopping $514 billion last year, Statista reported, with its online retail sales bringing in roughly $220 billion of that amount.
Amazon did not immediately respond to Gizmodo's request for comment.