This week's stories are about divergent histories, revolutions, and people abusing their power (or just the ones they love).
Forgiveness by Leah Cypess | Asimov's Science Fiction February 2015 issue
Trigger Warning: Partner Abuse
The day Michael came back to school, I was still wearing long sleeves.
Not because of the bruises. That's what everyone thought, but the truth was, the bruises had faded weeks before. I didn't know why I was wearing them myself, until Michael slunk through the front doors, and everyone stopped what they were doing and turned to stare at him.
Once, he would have laughed and strode through them, meeting their eyes and daring them to say something. Instead, he focused on the yellow-speckled white tiles as he walked down the hallway.
My heart lodged in my throat. He had always been so fierce, so vital, with so much life in him that it spilled out around the edges and infected everyone close to him. Now his steps were slow and heavy, and when Nandini stepped ostentatiously away from him, he flinched.
G/O Media may get a commission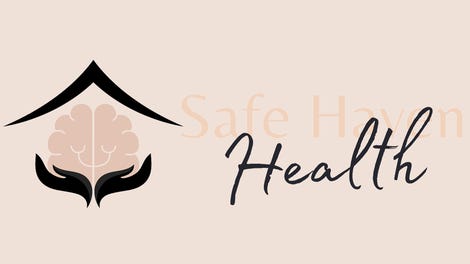 Addiction counseling
Safe Haven Health
I did that to him.
On a basic level, this is the story of an abused person working through the complex emotional landmine that comes with loving someone who physically and emotionally hurts them regularly. Add in a science fictional constraint, and the protagonist gets the chance to explore a different role in the power dynamics that come with relationships like this. Surprise: advanced tech can't solve everything.
I feel that the story handled the domestic violence aspects well, but I would be interested to hear how folks with more experience react (assuming you feel comfortable reading the story at all.)
The excerpt available on the website is lengthy, just not complete. You'll have to buy the issue to read it all.
Mine-Wife by Karin Tidbeck, translated from Swedish by Silvester Mazzarella | Words Without Borders
...the Year of the Great Famine came to be remembered for more than crop failure and starvation. It would also be remembered for the most sensational mass disappearance in Swedish history.
In the eighteenth century Ovart had been a flourishing mining community, but after the local copper mine closed in 1830 it was reduced to a mere shadow of its former self, in winter often completely isolated from the surrounding area. The winter of 1867 was no exception. And when spring finally arrived in 1868, people in the neighboring parishes began to worry. No one came from Ovart to Höstvåla post office to collect their mail. And those who visited Ovart brought back tales of empty houses.
It became clear that no one was left in the parish at all. But their homes still contained furniture, clothes and even valuables. Nor could any graves or bodies be found. A hundred or more people had simply vanished into thin air.
This month's Words Without Borders issue is dedicated to divergent histories and uchronias (alternate history, allohistory, counterfactual, what-if). WWB, if you don't remember, is a magazine of translated works. Combine that with explorations of historical events from around the world and this month's issue is a treasure trove for SF fans interested in non-Anglophone fiction.
The main barrier I found in reading this issue is that in most cases I'm not familiar with the actual history that the tales diverge from, and thus some of the stories didn't work for me. The two I like best either make the "real" history clear, or they just work without my needing any prior knowledge. They also happen to be the most overtly science fictional or fantastic.
Mine-Wife is a bit confusing at first given its epistolary nature. But once I got to the end and went back, everything fell into place. Very creepy tale that will appeal to those of you who love fiction about the folk who live under the hill.
Image Credit: Dauvit Alexander on Flickr
The Beast Has Died by Bef, translated from Spanish by Brian L. Price | Words Without Borders
"Your coffee, Sir," said the metallic droid, offering him a porcelain Talavera cup on a silver platter from Zacatecas. Without answering, the man took the cup and drained its contents. He returned it and ordered the droid to retire. The servile presence of these machines bothered him. He felt the calming effect of the coffee as the caffeine hit his bloodstream. Only then did he click on the message waiting on his terminal.
Amid the torrent of words that characterized the communiqués sent by the senile old Alponte, Salm Salm managed to decipher enough to confirm his suspicion. Without further delay, he pulled the red silk rope that connected him directly to the Emperor's office.
"What's happened, Felix?" asked Maximilian von Habsburg at the other end. This line was reserved for emergencies.
"Juárez has died, Your Majesty."
After a brief moment of silence, the Emperor said, "Come to my office."
This story is super science fictional, with the author putting advanced machines and computers in the late 1800s and making them crucial to the different turn history takes as well as the story's plot. It snagged me because I love a story about revolution, though I would have been happy to know exactly how we got to droids, smart bombs, and the Internet by 1860.
Image Source: UCSF Chimera
Headwater LLC by Sequoia Nagamatsu | Lightspeed Magazine
Masa makes a deep bow as Yoko holds a plastic bottle beneath him, waiting for the water to drain like a tea garden waterfall from Masa's bowl-shaped head. A trainee at Headwater Bottled Refreshments stands behind Masa with a hose, filling his head up to the brim after he finishes his bow. "We have to wait five minutes before filling more bottles," Yoko says. "The water needs time to change." The frosted glass walls of the factory are like clouds hovering over the river outside at dawn. Masa is standing on the cold linoleum floor; both of his ankles are shackled to heavy chains. The trainee shuffles to the lounge to smoke. Yoko picks up a tray of sliced cucumbers and hand-feeds Masa, avoiding his forlorn and tired eyes.
I couldn't help but think of Isabel Yap's A Cup of Salt Tears when reading this kappa story. Here the kappa's offer of companionship doesn't turn out that well for him. Kappa can be malevolent creatures, according to the ancient stories. But it seems that the malevolence of mean girls is a much stronger magic.
K. Tempest Bradford is a speculative fiction author and media critic. Follow her on Twitter, G+, Tumblr, or her blog.