Creating designs, patronizing the arts, and buying the glasses that help you tell the difference. Yep, this week's best iPad apps are a real visual wonderland.
---
Glasses.com: We've become a lazy, lazy people. If there's two things that really bring us together, it's an irrational demand for instant gratification and a desire to have as little face-to-face interaction as is humanly possible. Now on the one hand, this is probably the beginning of society's grand demise. But on the other, doing things sucks! So we might as well give in to fate and enjoy sweet, sweet laziness while we can. Which, thanks to glasses.com's new app, now included eyewear shopping. [Free]
---
G/O Media may get a commission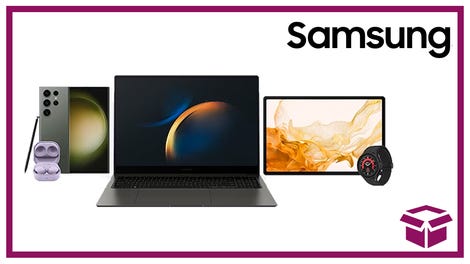 24 hour deals
Discover Samsung - Daily Deal
Isometric: iOS has filters and drawing apps up the wazoo, so it can be hard to see the point of new ones. But Isometric allows you to create and manipulate designs and optical illusions that are weirdly compelling. It's something about starting from a blank screen and building such a dimensional pattern. To make geometric art in Isometric you manipulate and color 60-degree rhombuses. You can save your work as .pngs or share it to Instagram. And Made With Isometric is a Tumblr where the developers share the stuff they've made. The app is $2 and is compatible with iPhone and iPad. [$2]
---
ARTtwo50: This is pretty cool in that it's trying to disrupt (hate that word) the art world. They take $50 of each $250 transaction, and they'll carry unknown/student/any sort of artist. It lets you see how different artwork from ARTtwo50's collection will look in your home, by scaling the works and placing them in a photo you take of your blank wall. All works in ARTtwo50's catalog costs $250, and can be purchased instantly in-app.