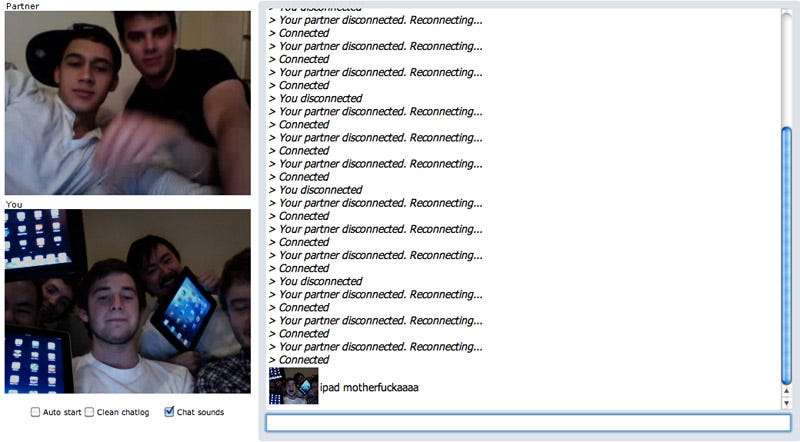 We start off our journey just being philanthropical and showing off the iPad to people who haven't seen it. No time to go to the Apple store? By all means, take a look.

Things devolved quickly. And then...(super NSFW)

...this happened.

We decided we needed a bit of Adam Frucci to lighten the mood. To erase the taste of penis from our mouths, so to speak. He was happy to oblige.

Then we discovered that showing boobs to GET boobs does not work.

Kyle celebrates his chatroulette accomplishments.

Maybe tempting participants with someone else would work?

Ha, old people.

"I'm not amused"

Kyle did a good job manning the keyboard.

Even he got an iPad.

We felt like we had to give people proper warning.

This one's from Kyle's private collection. I'm not sure how it got mixed in with these photos.