Time Flies: Jesus says:
Time flies, which is why Absent Design made this application called Time Flies.. It's quite simple: You can quickly record the things you do, look at the list chronologically and bookmark the most important ones. Brilliant.
$1
Kik Messenger's a no-frills app, but it could easily become your favorite way of keeping in touch. It's a simple cross-platform instant messenger which'll work for you and your friends-no matter which mobile platform or country you favor.

Think of the app as being like BlackBerry Messenger without the mobile operating system limitations.

You'll get push notifications and little S, D, and R indicators showing if a message has been sent, delivered, or read. Simple and basic, but pretty great.

The only genuine annoyance I've encountered with Kik is the lack of an option to turn off message previews on the lock screen. Don't get me wrong, I like knowing who messaged me, but I don't always want the content of the message displayed on the lock screen. But considering the stability and simple awesomeness of the app in general, that's an easily overlooked flaw for now.

The app's free and available in the iTunes store right now. If you've got friends who are Android or BlackBerry users, just point them toward their respective app markets.
Free.
G/O Media may get a commission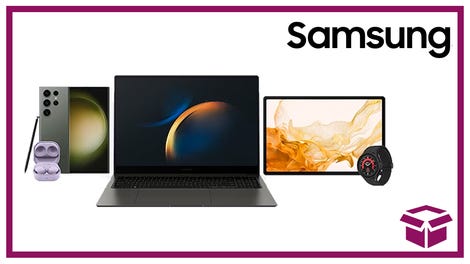 24 hour deals
Discover Samsung - Daily Deal

Bump: Bump, the app that makes you physically touch the person you're trying to share data with (gross!) has a new update that allows for songs to be swapped via bump. Once shared, users can listen to a full song via YouTube or check out previews and buy the track on iTunes. S'free.

Flavorpill 2.0: Flavorpill's iPhone app is a handy way to check out what's happening in your city (New York, Los Angeles, Chicago, and San Francisco for now; London, Miami, Las Vegas, and Dallas on their way) and, crucially, keep track of those events. I'm not so bad at finding things I want to do, but I'm pretty awful at remembering to actually go check them out when they're actually happening. The app, sponsored by PUMA, lets you view your events when you're offline, see where they are on maps, and check out read content from FP's culture blog, Flavorwire. Free.

Beast Boxing 3D: Matt plays lots of videogames. He's something of an authority:
Beast Boxing 3D is in the Punch-Out!! mold of boxing games, which I can't get enough of. It stands out for a few reasons.

It oozes style. The "story" is the tried-and-true Rocky/Little Mac trope-a puny fighter pummels his way through an onslaught of wacky and progressively more difficult fighters-but the combatants are monsters. Mixed with a slick 2D/3D animation style, it simply looks better than most of the other boxing games around.

The simple game mechanics are well-worn-dodge, punch, don't get worn out or beaten into the ground-but the controls are nicely designed for a touchscreen, a straightforward palette of taps and swipes, while you tilt to dodge.

The major thing that's missing is multiplayer, but even as a solo campaign, if you're at all a fan of the Punch-Out!! genre, it's worth considering plunking down $3.
$3

MScribble: The iPhone, we well know, can be a serious music making tool. But what if you're not a serious music making person? Well, then there's mScribble, an app that lets you doodle melodies by drawing with your finger. I have a feeling kids would go crazy for it. $1

NBA Elite 11: Probably the best basketball action you can get on your iPhone at this point, NBA Elite has full 5 v 5 action with current stars and league legends. Good controls and all sorts of season settings. $5.
Trade Nations: Does the world need another freemium micromanagement game?! Well, probably not, and while the gameplay in this one, in which you grow your village into a big old city, isn't especially innovative, it has a very nice look to it. Free.