A group of scientists met at the California Institute of Technology last week to discuss what would happen if recent storms in California - pictured here - were to continue for weeks instead of days. It's happened before.
The group was meeting to explore ways the state could respond in a flood emergency caused by rainstorms that dumped 8 feet of water on the state (recent storms, which flooded many cities and towns, only dropped a foot of water). One of the California storms they used as a model for their speculative exercise was the little-remembered Great Flood of 1862, which soaked California in almost 25 inches of water after it rained nearly every day in January of that year. An inland sea appeared in Orange County, Sacramento was submerged (at left is a picture from Sacramento in January 1862), and lakes formed in the San Fernando Valley, as well as the Mojave Desert. It was estimated at the time that 1/3 of all property in California was lost, including homes and cattle.
It's possible, according to the scientists meeting at Cal Tech, that we'll see more storms like the Great Flood of 1863 in the future. Climate change might turn that aberrantly giant storm into something that comes around more than once every 150 years.
According to Discovery News:
Weather experts say West Coast storms could get more frequent and severe with climate change. Last fall, a team of federal, state and academic experts was formed to tackle what would happen if a series of powerful storms lashed at the state for 23 days. The scenario is expected to be completed this summer and will be used in a statewide disaster drill next year.
G/O Media may get a commission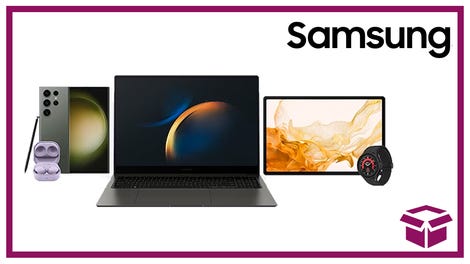 24 hour deals
Discover Samsung - Daily Deal
Other enormous floods in the state's history include the 1934 Los Angeles Basin "New Years" flood, which killed roughly 100 people after a storm rained over 7 inches of water in days. The damage was so horrific - houses and people buried in mudslides - that Woody Guthrie memorialized it in his song "Los Angeles New Years Flood."
In their scenario, scientists imagined a storm like the 1863 and 1934 ones combined. Discovery News continues:
In the scenario, the storm system forms in the Pacific and slams into the West Coast with hurricane-force winds, hitting Southern California the hardest. After more than a week of ferocious weather, the system stalls for a few days. Another storm brews offshore and this time pummels Northern California. Such a monster storm could unleash as much as 8 feet of rain over three weeks in some areas, said research meteorologist Martin Ralph with the National Oceanic and Atmospheric Administration, who is part of the project.
The good news is that scientists are working now with emergency workers to figure out evacuation and rescue plans in the event of such a mega-storm.
Image via Kevork Djansezian/Getty Images.