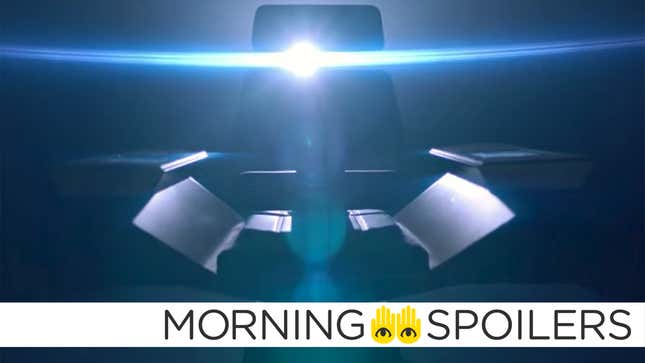 Rian Johnson offers some vague Last Jedi teasers. James Gunn has apparently talked with Kevin Feige about a wild idea for the Guardians of the Galaxy. The Man From UNCLE could be getting a sequel. Plus, good news for Fear the Walking Dead, and even more rumors about the next star of Doctor Who. It's time for the spoilers... to begin!


Star Wars: The Last Jedi
Director Rian Johnson confirmed to MTV the that the movie's iconic opening crawl is a solid three paragraphs long. Start speculating wildly now!

Even if it picks up right where the last one left off, there's still a lot of unanswered questions about what the state of everything is. We were able to fill three paragraphs.
Johnson also told Yahoo! Movies that he can "neither confirm nor deny" those rumored cameos from Princes William and Harry:
I have no idea what you're talking about. I have no clue. The last voice you heard … I can neither confirm nor deny.
Elsewhere, Rian Johnson told Good Morning America that he believes the debate regarding whether the "Jedi" of the film's title is singular or plural, "uninteresting," before answering, "to my mind, it's singular."

---
The Man from U.N.C.L.E. 2
Against the odds, Armie Hammer is confident a sequel is forthcoming.
I called Lionel Wigram, the producer of the movie, and he and Guy produced it and wrote it all together. I was like, 'Dude, what's the deal? I get asked about this shit all the time. Can you just write a sequel?' He was like, 'You know what? Yeah, f*** it, I'll do it. Sure, I'll write a sequel.' I was like, 'If you write one, I'm sure we can get one made,' so who knows? Today is the first day I've actually told anyone that story. I only told one other person who asked. Apparently, the sequel is being written right now. No pressure, Lionel!
[/Film]
---
Alien: Covenant
Things get sticky in a new international poster, courtesy of Coming Soon.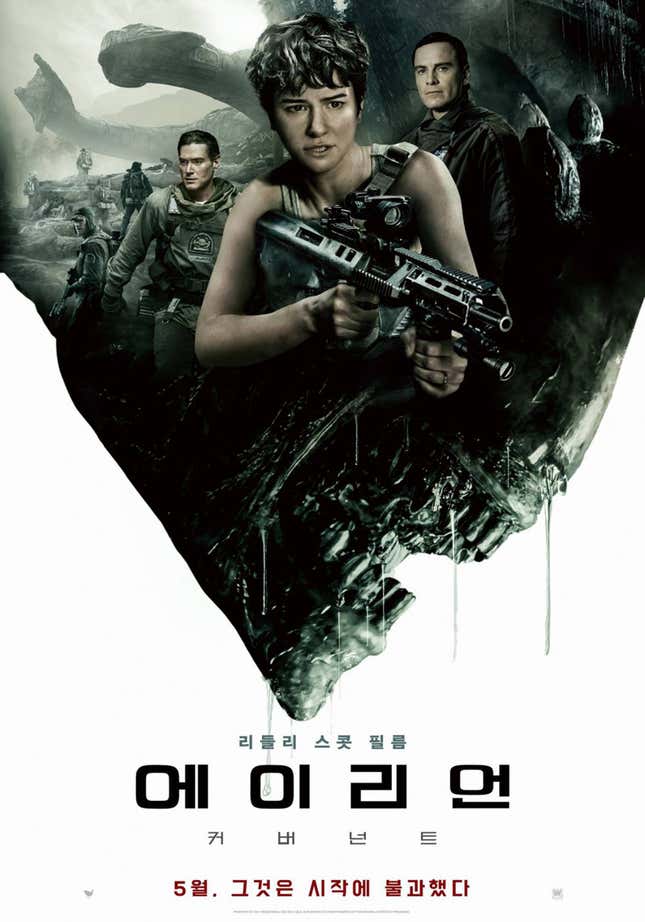 ---
Guardians of the Galaxy Vol. 2
Baby Groot punches some baby dinosaurs in a new TV spot.

And if that wasn't enough, James Gunn says he has spoken to Kevin Feige about doing a Guardians of the Galaxy Christmas special for ABC. Seriously!
---
Aquaman
Jason Momoa shared a few pictures of himself on Instagram kicking it with Ocean Master.


---
Cars 3
A couple of new international posters show Lightning McQueen staring down some sinister looking race cars.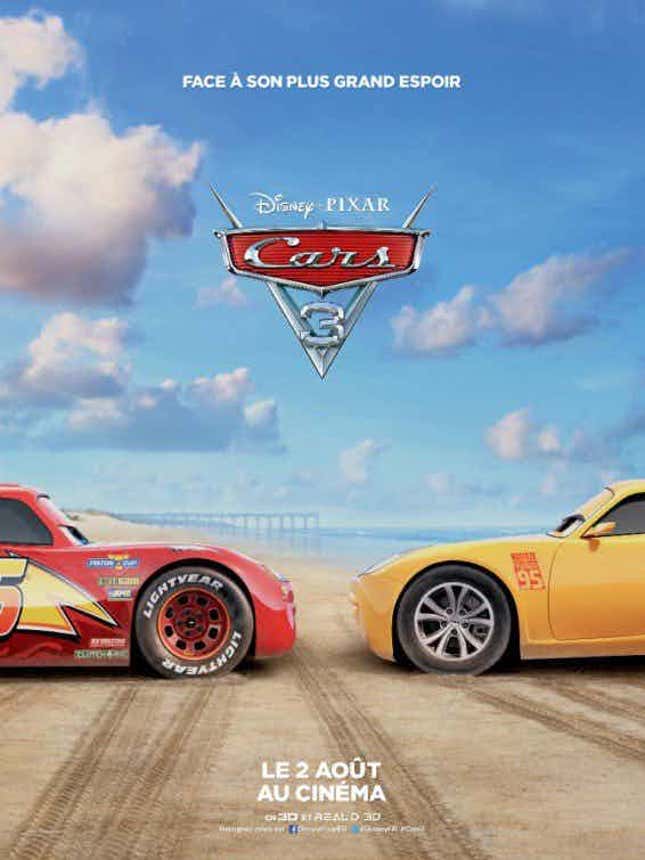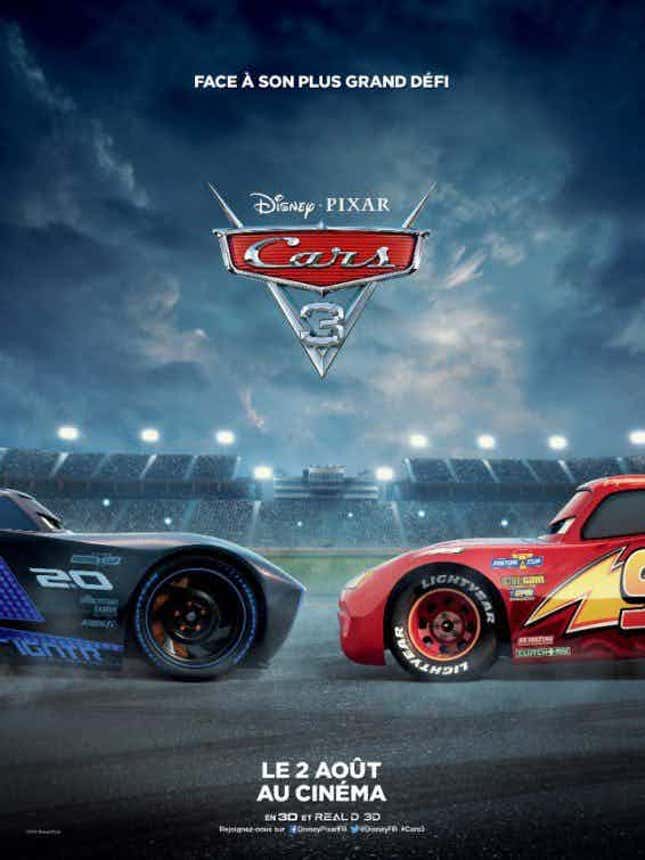 ---
Star Trek: Discovery
Vulture asked CBS's Mark DeBevoise when the latest, seemingly troubled Star Trek production would premiere only to be told, "We're not stating" in regards to a potential Fall release. DeBevoise added:
It's going great, I've actually been up there [to the set]. It is, you know, phenomenal. It is huge. And we're very excited about the content, the creators, the actors, all coming together. As you said, we're not tied to any specific release date. It'll be there when we're ready to do it, and when we feel it's in a great place. We're not worried about anything here. We're excited, and we'll have more specifics as we get closer to what will likely be the release dates.
While DeBevoise's comments aren't exactly great to hear, you can probably start setting your expectations that it's going to be a while before we see Discovery at that point. Remember when this was meant to be an early 2017 premiere? Fun times.
---
Doctor Who
It'd wouldn't be the start of a new season of Doctor Who without even more rumors about who is going to be replacing Peter Capaldi as The Doctor? British tabloid The Mirror claims that a replacement Time Lord has been found in the form of former Death in Paradise star Kris Marshall.
Marshall's name initially cropped up following his own announcement that he would be leaving the tropical procedural drama Death in Paradise—which happened around the same time Peter Capaldi announced his own Doctor Who exit—as some typically-reaching speculation, but The Mirror's report, citing an inside source claiming the BBC would "never risk a woman Doctor" and instead desire "a David Tennant type," also says that Marshall would allegedly appear during the finale of the new season, as a surprise regeneration. The BBC have yet to deny the rumor, but for now, take it all with a pinch of salt.
Meanwhile, Bill and The Doctor discover that the most lasting aspect of the English language thousands of years in the future is apparently Emoji, in a new clip from "Smile."
So maybe Sony are just really, really forward thinking.
A synopsis has also been released for episode three, "Thin Ice," written by Sarah Dollard:
In Regency England, beneath the frozen Thames, something is stirring. The Doctor and Bill arrive at the last of the great frost fairs, and find themselves investigating a string of impossible disappearances - people have been vanishing on the ice! Bill is about to discover that the past is more like her world than she expected, and that not all monsters come from outer space...
---
Fear the Walking Dead
AMC has renewed the Walking Dead spinoff for a fourth season, adding two additional showrunners, Andrew Chambliss and Ian Goldberg, to its masthead. [Spoiler TV]
---
Agents of SHIELD
Daisy and Simmons prep to leave the Framework in the synopsis for episode 20, "Farewell, Cruel World!"
Daisy and Simmons race against the clock to get the team out of the Framework, but not everyone is ready to leave.
---
Riverdale
Finally, Jughead "quests for truth" in the synopsis for episode 12, "Anatomy of a Murder."
Archie (K.J. Apa) and Veronica (Camila Mendes) are shocked to learn of the arrest but know they need to come clean to their parents about what they uncovered. Still hurt by the betrayal of his friends and torn over who to trust, Jughead (Cole Sprouse) reluctantly joins them in a quest for truth. Meanwhile, Cheryl (Madelaine Petsch) confronts her mom about why she treats her so much worse than she ever did with Jason.


---
Additional reporting by Gordon Jackson. Banner art by Jim Cooke.