Romaine lettuce enthusiasts, I am deeply sorry to have to inform you that your forbidden fruit still isn't safe—at least not completely.
The Centers for Disease Control and Prevention (CDC) said Thursday that nine more cases of sickened individuals have been tied to the ongoing E. coli outbreak since its last update roughly two weeks ago. All told, 52 cases of people falling ill have been reported across 15 states since October, according to the agency. Canada has also reported dozens of cases linked to the E. coli strain.
The outbreak stems from romaine lettuce grown in northern and central parts of California, and the CDC said that unless you can be 100 percent certain that your romaine isn't from that region, don't even think about eating it. That goes for both store-bought romaine as well as anything served at restaurants. When shopping for romaine lettuce of any kind—if you must—look out for the harvest location.
"Some romaine lettuce products are now labeled with a harvest location by region," the CDC said. "Consumers, restaurants, and retailers should check bags or boxes of romaine lettuce for a label indicating where the lettuce was harvested." Basically, if you can't tell where it came from because it's not clearly labeled, just toss it!
G/O Media may get a commission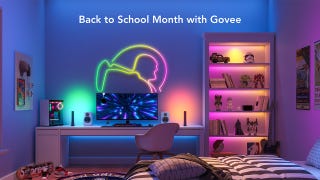 Back to School
Back to School Month with Govee Sale
The strain behind the outbreak, Shiga toxin-producing E. coli O157:H7, has been linked to 19 hospitalizations and two cases of kidney failure thus far. People who ingest the germ generally report feeling ill about two to eight days later, the CDC said. Symptoms of Shiga toxin-producing E. coli can be pretty unpleasant and include bloody diarrhea, vomiting, and severe stomach pain.
Food and Drug Administration Commissioner Scott Gottlieb said Friday that the agency's ongoing traceback investigation into the outbreak "has implicated 10 different distributors, 12 different growers and 11 different farms as potential sources of the contaminated lettuce." He added that "indicates that the outbreak cannot be explained by a single farm, grower, harvester, or distributor."
If you must eat it, be careful. But honestly, at least for the time being, it's probably not a bad idea to just defer to other, less problematic roughage.
[CDC]