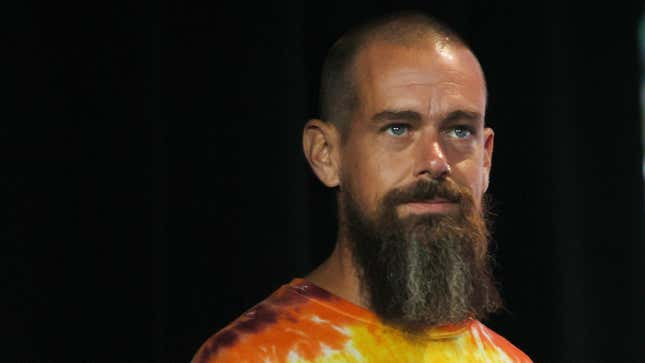 On Thursday, the investment research firm Hindenberg Research released a report alleging Jack Dorsey's digital payments company Block has committed massive fraud, especially with the help of its well-known Cash App.
He Tossed His Bitcoin, Now He Wants It Back
The firm claimed that 40% to 70% of Cash App's 51 million active users were "fake, involved in fraud" or were just multiple accounts tied to the same user. More than that, the report claims that Block was focusing on getting "criminals" to use the app for facilitating identity fraud and other grifts, then allowing them to withdraw funds quickly. Instead of banning users found to be facilitating fraud, Hindenburg said Block banned the individual accounts without blacklisting the actual grifter.
Hindenburg are known short sellers, and after the firm released its report, shares of Block dived more than 20%, according to Bloomberg Markets. While Hindenburg is using this report to put Block into a new short position, the two-year investigation included interviews with former employees and review of public and private documents. Despite Hindenberg's obvious financial incentive, the report included many specific claims that Cash App was inflating Cash App's userbase.
The firm quotes a former Cash App employee who said that a majority of accounts are overcounted because they have multiple accounts connected to a single user. Some users have dozens of accounts tied to them, but others can have hundreds. Another unnamed former employee reportedly said Block blacklisted accounts but did not go after the original user through a Social Security number. Since users normally require just a phone number and email to sign up, it was easy to create new accounts if one gets banned.
Even stranger, the report alleged Twitter co-founder Jack Dorsey had been promoting how often Cash App was used in hip hop and rap songs, but the songs themselves often promoted just how often the app was used for crime. Hindenberg included a video in its report with songs that included tracks from the likes of rappers like Lil Durk and Juice WRLD talking about paying for hits and drugs on Cash App. The firm alleged Block paid to promote 22Gz's song Cash App which mentioned hiring contract killers using the payment service, and how the rapper was arrested last year over allegations of attempted murder.
Block responded to the Hindenburg report in a statement, calling it "factually inaccurate" while saying "Hindenburg is known for these types of attacks, which are designed solely to allow short sellers to profit from a declined stock price." The company said it would "explore legal action" against Hindenburg.
The company added "we are a highly regulated public company with regular disclosures, and are confident in our products, reporting, compliance programs, and controls."
Dorsey is a known proponent of decentralized banking and crypto, and he's tried to promote his app as a "cashless" option for those people who were "unbanked or underbanked."
The firm claimed Cash App offers no real features beyond competitors like PayPal or Venmo, but that Block has tried to grow its userbase by not cracking down on illicit activities. It's not like these other apps are completely clean. Feds have called out Venmo and Cash App for allowing illicit money laundering. Still, the firm quoted a former employee saying "every criminal has a Square Cash App account."
The list of allegations goes on and on. The firm cites the nonprofit Polaris Project and several federal sex trafficking and child pornography convictions that Cash app is often used for illicit means. Cash App has denied those claims and said it rejects all payments tied to crimes. The firm quotes a former compliance employee who said workers often noticed late night Lyft or Uber rides and hotel purchases showing clear signs of sex trafficking.
This article is part of a developing story. Our writers and editors will be updating this page continuously as new information is released. Please check back again in a few minutes to see the latest updates. Meanwhile, if you want more news coverage, check out our tech, science, or io9 front pages. And you can always see the most recent Gizmodo news stories at gizmodo.com/latest.
Update 3/23/23 at 2:01 p.m. ET: This post was updated to include a statement from Block.