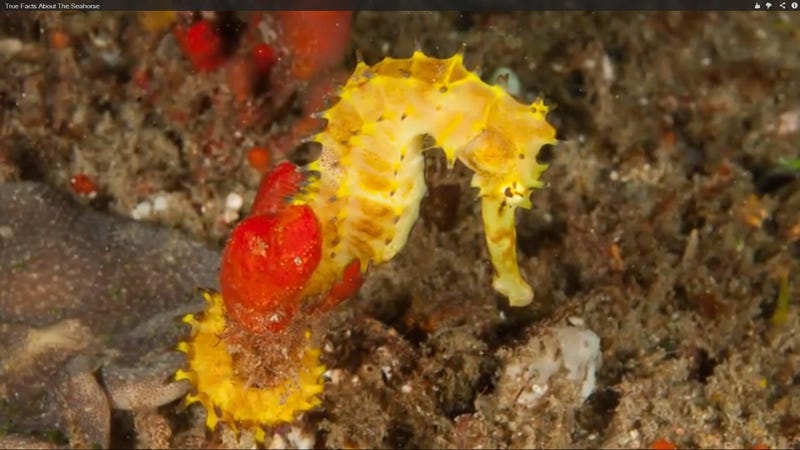 Zefrank moves from the canopies to the corals for his latest episode, revealing shocking secrets about the Equestrians of the Sea. [Very Viral Videos]
---
Is it a vaporizer or a bong? Yes. The RooR Vapor incorporates both a vaporizer element in the upper most section of the device as well as a water filter below. That way you can trap all the harmful chemicals aren't supposed to exist as a byproduct of the vaporization process. This level of redundant protection doesn't come cheap either, The Vapor will set you back $687 over at Everybody Does It.
---
Well, this certainly explains Dean Koontz's continuing literary success. [Laughing Squid]
---
I'd make an Apple Maps joke here but the scenery along the Atlantic Road in Northwest Norway is just so stunning.
---
Can we get a quick show of hands as to whether or not Rihanna's acting debut is actually worth seeing before the film makes its TBS debut?