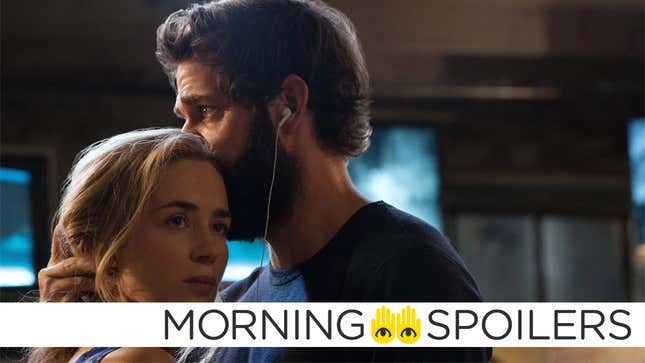 Jeremy Renner thinks we'll be getting a look at Avengers 4 soon. Get a look at Jughead Jones' mom on Riverdale. John Carpenter is already thinking about a sequel to the latest Halloween. Plus, Carol Danvers shines bright in a new Captain Marvel poster, and a look at Doctor Who's season finale. Spoilers, away!




A Quiet Place 2
Speaking with Business Insider, John Krasinski stated he "doesn't even see" A Quiet Place 2 as a sequel to the first film.
I don't even see it as a sequel. Emily [Blunt] actually blew my mind by categorizing it the correct way after I pitched it to her. She said, 'This isn't a sequel at all — this is the second book in a series of books. It's a widening of a world.' And I thought that's the best way to look at it. It doesn't feel like a sequel — it's a continuation of living in that world.
---
Doctor Sleep
Filming has wrapped on Doctor Sleep according to director Mike Flanagan, via his Facebook page.
---
Halloween 2
Speaking with Consequence of Sound, John Carpenter revealed he plans to score a potential sequel to this year's Halloween reboot.
We'll be ready. We've all talked about it. We'll be ready.
---
Fantasy Island
Deadline reports Blumhouse's "horror-tinged" Fantasy Island movie opens February 28, 2020.
---
Avengers 4
At a recent Q&A hosted by Collider, Joe Russo referred to the planet Thanos escapes to at the end of Infinity War as "Titan 2."
We'd always just refer to whatever planet he's on as Titan 2, you know, and I think they probably just didn't put the 2 in there as he found a new home.
Meanwhile, Jeremy Renner promised new footage from Avengers 4 will debut "in a few days." Get working on your pre-trailer prep.
---
Captain Marvel
Captain Marvel pulses with stellar energy on a new poster, released ahead of tonight's trailer.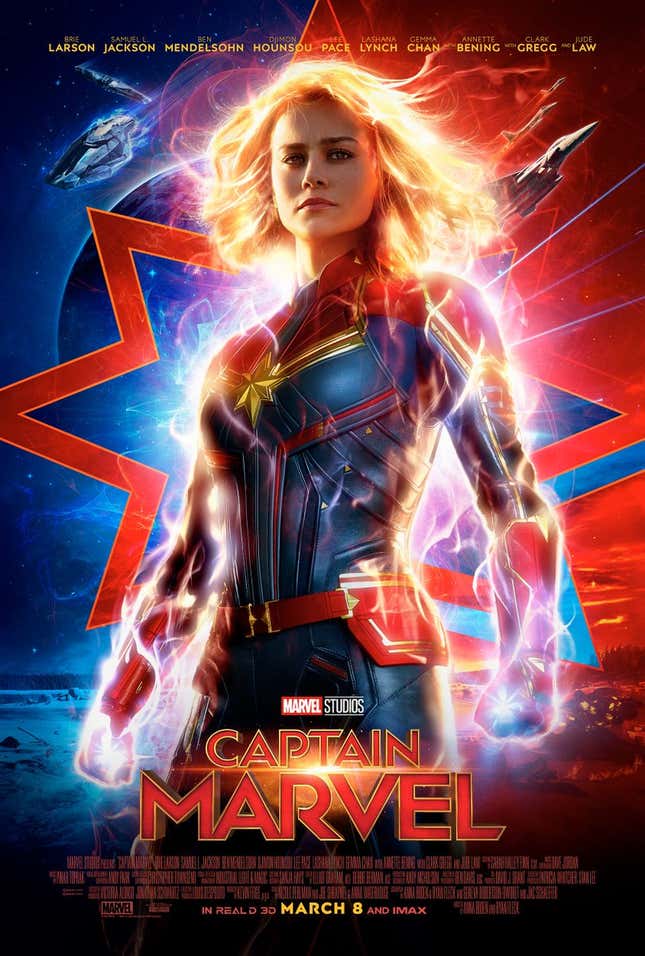 ---
Glass

Coming Soon has three new international character posters.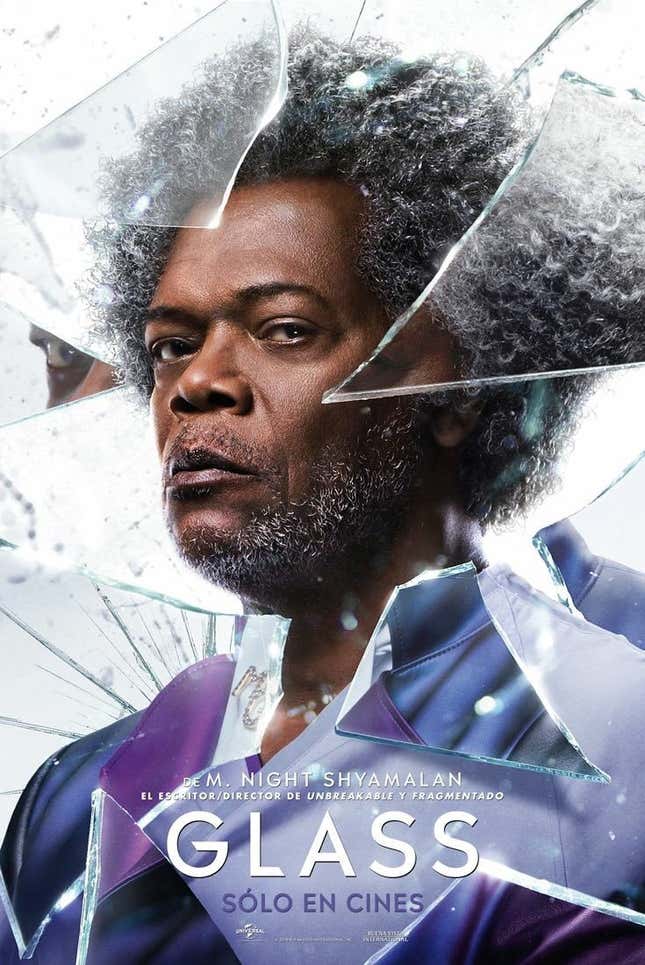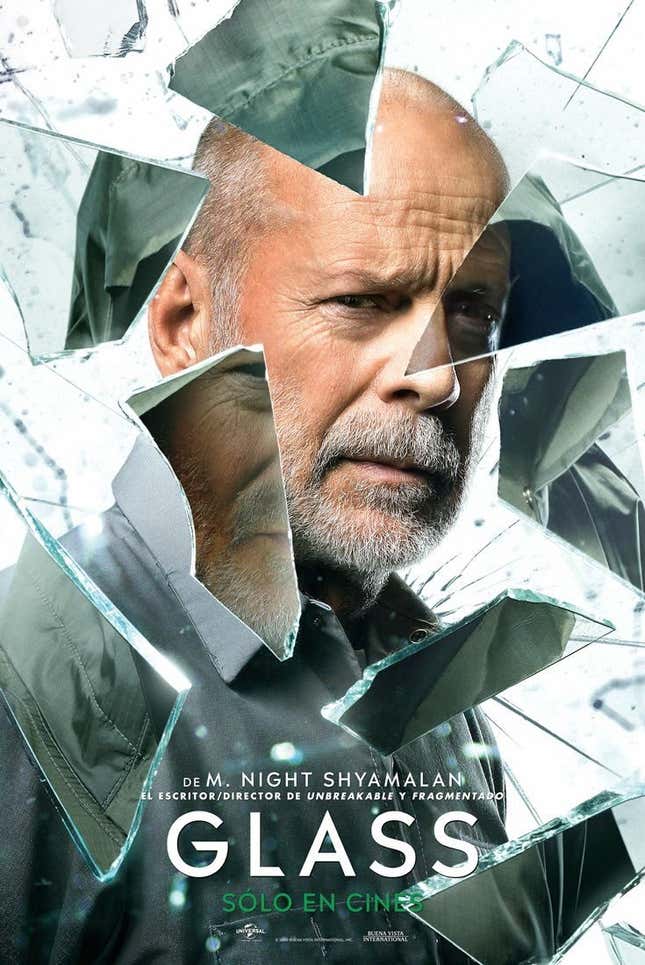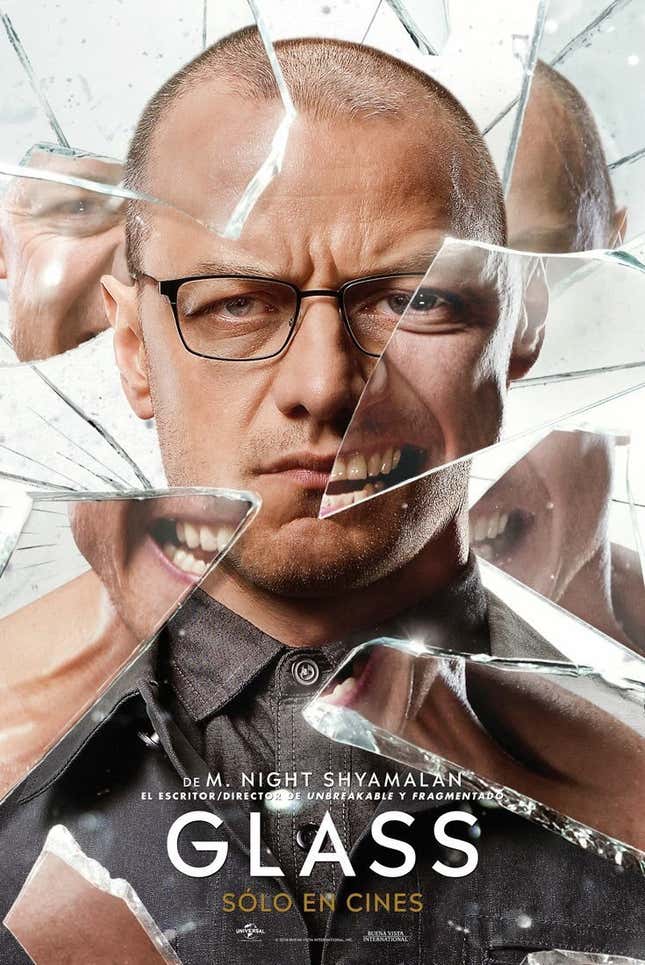 ---
Riverdale
TV Line has our first look at Gina Gershon as Jughead's mom, Gladys Jones.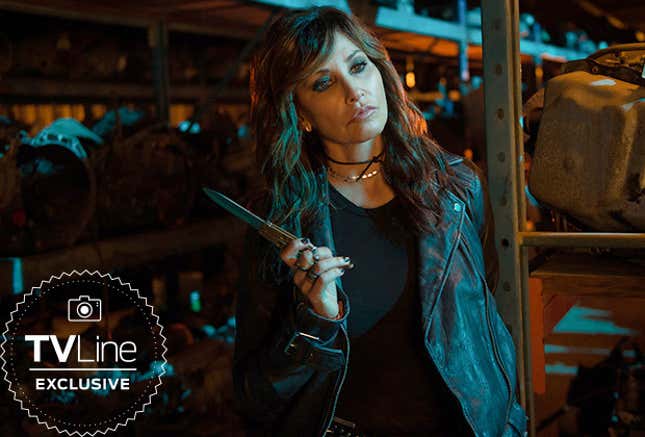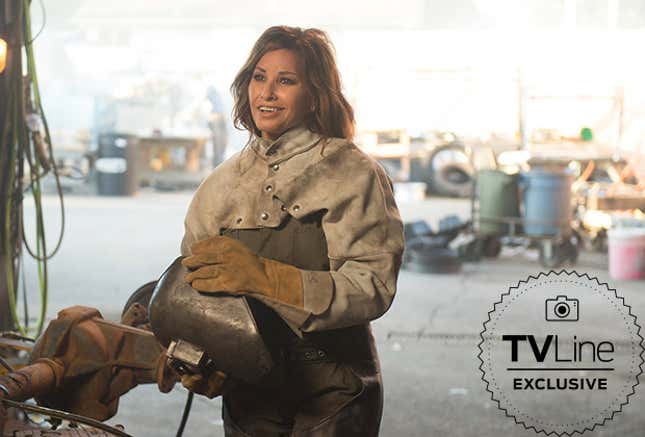 ---
Van Helsing
Spoiler TV has images from the eleventh episode of season three, "Been Away." More at the link.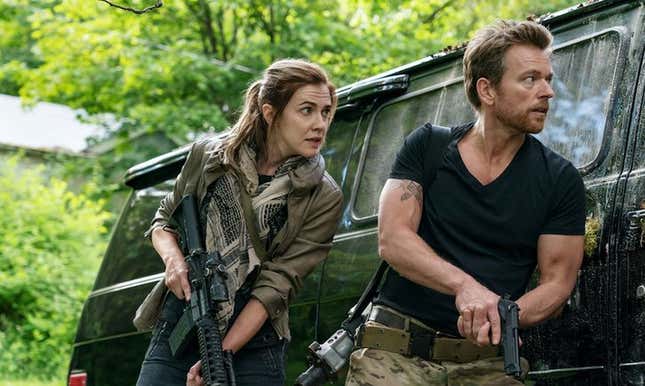 In his hometown, Axel fights both his tragic past and a vicious pack of Daywalkers; Sam can't find Mohamad and takes his anger out on Chad and Mike.
---
Z Nation
Altura militiamen force Talkers to mine hazardous waste in the trailer for this week's episode, "State of Mine."
---
Charmed
The sisters celebrate Christmas with their own doppelgangers in the trailer for this week's episode, "Christmas Hell."


---
Doctor Who
Finally, the Doctor answers nine separate distress signals in the trailer for "The Battle of Ranskoor Av Kolos," the season finale of Doctor Who. Try saying that one five times fast.
---
Banner art by Jim Cooke.