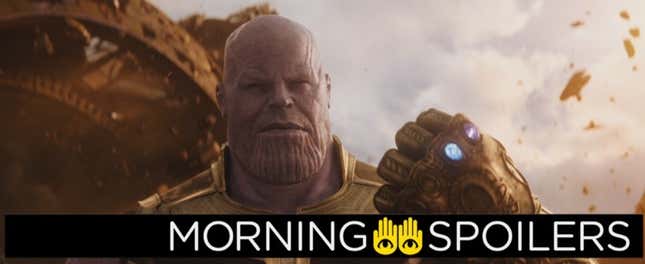 Plus, updates on Toy Story 4 and the fourth Men in Black movie, a look at Brie Larson as she gets into Captain Marvel mode, a training pic of some Suicide Squad members, and Dennis Villeneuve has some lofty ambitions for his Dune adaptation. Spoilers, baby!
Twitter Is Shifting Right | Future Tech

Shazam!
Ron Cephas Jones (Mr. Robot, Luke Cage) is in talks to play the key role of the Wizard in David F. Sandberg's Shazam!
[The Wrap]
---
Suicide Squad 2
Joel Kinnaman released a gym photo of the film's male cast prepping for the sequel — including Jay Hernandez, who portrayed the very late El Diablo (he exploded) in the first movie.
---
Captain Marvel
Meanwhile, Brie Larson visited a real Air Force base as part of her preparations to play Carol Danvers.
---
Toy Story 4
Deadline reports Stephany Folsom (Thor: Ragnarok) has been hired to write the screenplay for Toy Story 4, which will be about a romance between Woody and Bo-Peep.
---
Men in Black spinoff
The upcoming Men in Black spinoff, which is neither Men in Black 4 nor, alas, the bizarre 21 Jump Street crossover, has pushed back its release date one month to June 14th, 2019.
[Deadline]
---
Star Wars Episode IX
Omega Underground reports Oscar-winning special effects artist Neal Scanlan will return to design more creatures in Episode IX.
---
Fantastic Voyage
Guillermo del Toro's apparently-still-happening Fantastic Voyage remake has just added The Shape of Water's production designer, Paul D. Austerberry, to its crew.
---
Avengers: Infinity War
On an episode of ESPN's Fantasy Focus Football podcast, Joe Russo stated Captain America's latest incarnation is not "exactly Nomad," but rather "in the spirit of Nomad."
Our approach to [Steve Rogers] was to deconstruct him, to take him in a different direction. Obviously you can't deal with a character called Captain America without dealing with the thematics behind that, so we wanted a relevancy to it and we wanted to put him in a position where he was questioning the chain of command. You'll see in these Avengers films, he's on a very specific journey as a character. Some people have suspected that he may be Nomad heading into Avengers 3 and I wouldn't say that he is exactly Nomad, but he is the spirit of that character.
Meanwhile, Josh Brolin compared playing Thanos to the works of Antonin Artaud in a recent Instagram post.
Doing Infinity War was like doing a limitless black box experimental theatre piece in the lower Eastside of New York City in 1975, mixed with Antonin Artaud, the living theatre, Grotowski's Poor Theatre and a dash of punk rock acting surrounded by shiploads of talent.
---
Dune

Dennis Villeneuve is already winning hearts and minds by claiming his adaptation of Dune will be "Star Wars for adults" in a recent interview with Fandom.
Most of the main ideas of Star Wars are coming from Dune so it's going to be a challenge to [tackle] this. The ambition is to do the Star Wars movie I never saw. In a way, it's Star Wars for adults. We'll see.
---
Pacific Rim: Uprising
Three new images can be seen in the latest issue of Total Film magazine (courtesy of /Film).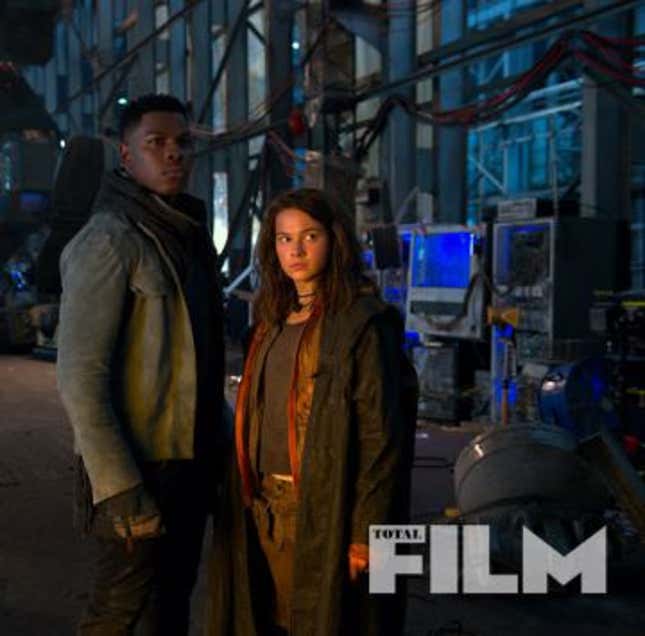 ---
Siren
Freeform has released both a teaser and cast photo from the upcoming mermaid drama, Siren. Marine biologists are both welcomed and encouraged to discuss the surprisingly complex anatomy of the siren's tail.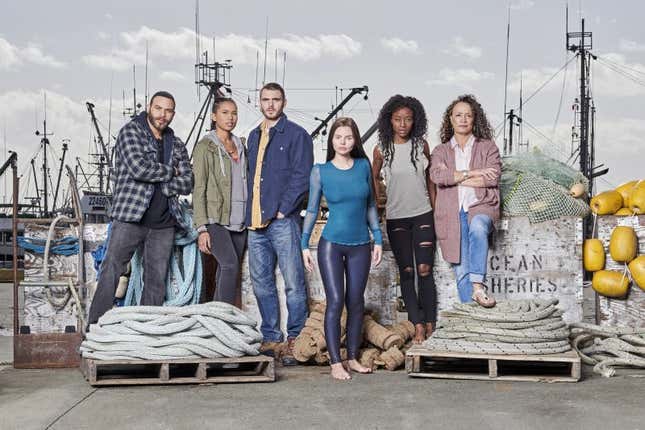 ---
Supernatural/The Wayward Sisters
To celebrate the debut of Supernatural spinoff The Wayward Sisters, Eric Kripke posted his original list of monster-of-the-week concepts before pitching Supernatural to the WB. Even after thirteen seasons, the series has still yet to investigate several of the listed ghouls, such as Kentucky's Hopkinsville Goblins, the invisible Bell Witch or the Mad Gasser of Mattoon.
---
Ash vs the Evil Dead
Starz (via Coming Soon) has released a striking new poster to promote season three. "Swallow this!" is what Ash would say, and previously has.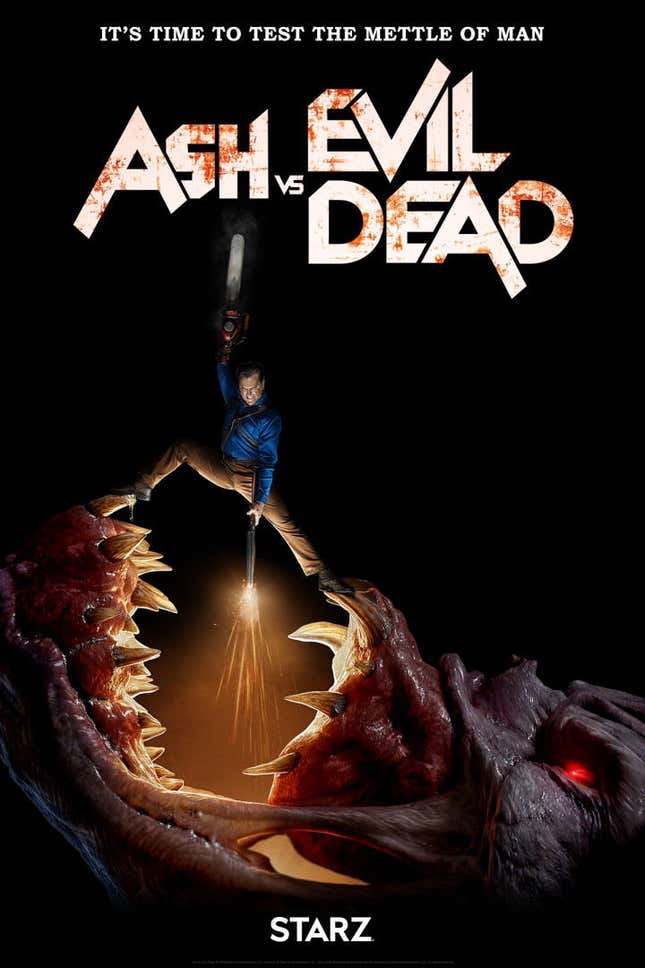 ---
Cloud One
Variety reports that Rachel Weisz will star in the indie Cloud One, a "grounded scifi movie" from writer-director Goran Dukic.
---
Shadowhunters
A new trailer heralds the "mother of all demons" arriving in season three.
---
Cloak & Dagger
Finally, enjoy a three-and-a-half minute clip from Freeform's first Marvel series, Cloak & Dagger, in which Dagger reveals she was named after the Tandy 1000 computer during a mausoleum party.
---
Banner art by Jim Cooke.