These quirky Tokyo subway posters from 1976-1982 encourage public politeness using superheroes, monsters, aliens, and other icons. Pink Tentacle has a huge collection of these oddballs public service posters, but here are some of the best.
Three annoying train monsters (October 1982)

The three annoying train monsters shown in the poster are Nesshii (the sleeping monster), Asshii (the leg-crossing monster), and Shinbunshii (the newspaper-reading monster).

Superman implores passengers to watch the placement of their gum, 1976


A "space invader" hogs a seat, 1979.

G/O Media may get a commission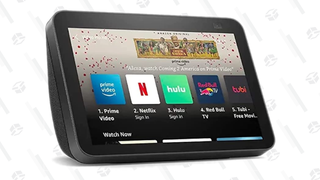 1976 Subway Santa says, "I look like Santa because you've had too much to drink. It's only October. If you drink, be considerate of the other passengers." Creepy!