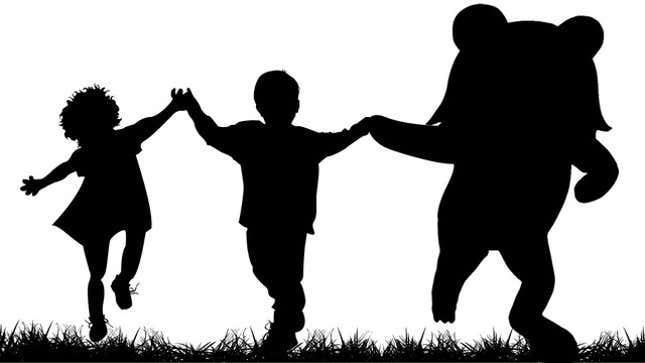 If you can make it here, you can make it anywhere, baby! The Empire State is now the home of a whole new kind of dreamer, after a judge ruled merely looking at child pornography online is no crime. What.
Deadly Mississippi Tornado Kills More Than 2 Dozen | Extreme Earth
The case, which centered around a professor who had viewed "hundred" of child porn pics, found that he did no wrong because there was no Right Click > Save As. The mere contact of kiddie porn to eyeballs over the internet—hundreds of times over—was the same as looking at a picture of a lolcat. This seems impossibly horrible and wrong, but, technically, the ruling is sound, MSNBC reports:
"Merely viewing Web images of child pornography does not, absent other proof, constitute either possession or procurement within the meaning of our Penal Law," Senior Judge Carmen Beauchamp Ciparick wrote for a majority of four of the six judges.
Instead, you actually need to deliberately save child porn to your hard drive, or some other explicit HELLO YES I AM CONSUMING KIDDIE PORN action, including—seriously—printing it out:
"Rather, some affirmative act is required (printing, saving, downloading, etc.) to show that defendant in fact exercised dominion and control over the images that were on his screen," Ciparick wrote. "To hold otherwise, would extend the reach of (state law) to conduct - viewing - that our Legislature has not deemed criminal."
G/O Media may get a commission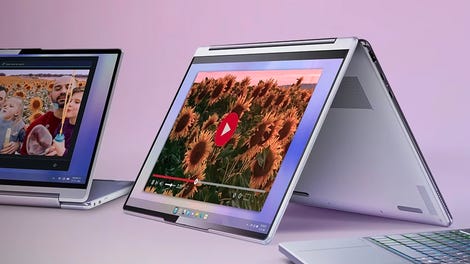 up to 70% off
Lenovo Spring Clearance
Ciparick follows the logical extension of this legislative absurdity (and then does nothing to stop it).
A person can view hundreds of these images, or watch hours of real-time videos of children subjected to sexual encounters, and as long as those images are not downloaded, printed or further distributed, such conduct is not proscribed.
Thanks for that, appeals court. You're doing a great job upholding the spirit of the laws that prevent horrendous child abuse.
But wait, what about browser caches? Whenever you look at an image online, it's cached on your computer—even if you don't choose to save it. Too bad, says federal law. As the Atlantic Wire points out, federal rules against child porn don't mention caching at all. And now, in New York State at least, caching doesn't count as a download, and as long as you throw up your hands and say "What? Internet? A cache download? What? What is child abuse?" when the police arrive to arrest you for being a child pornography enjoying horror. Simply, you're not responsible for what you look at anymore.
This makes sense for the few times when innocent people might accidentally stumble upon kiddie porn while browsing for other stuff, but for the vast majority of people who are viewing kiddie porn because they enjoy deliberately, repeatedly viewing kiddie porn, New York just built a giant, disgusting lubricated loophole. There's a clear difference between the two—one is a gross bit of internet bad luck, and the other is a criminal lifestyle. What's problematic here isn't the people who see pictures of a naked 14-year-old by accident on 4chan because some asshole posted it there, but the people who are saying "hey I'm going to go look at some child pornography today!" and are safe to do so, legally, just because they're not saving the pictures to some folder on their computer and printing it out.
This strikes us as something the state (and Congress) should reexamine really fast, before it become's America's #1 destination for human scum. Laws that deal with computers need to wrap themselves around how we actually use computers, not be snagged on the most literal technicalities. It's a tricky balance to hit between criminals and and the rest of us who see something we didn't want to, and it deserves a graceful legal hand. It's the intent that matters, not the vision. But the law needs to do just that—be tech savvy enough to legislate around the ways people use the web, understand the exceptions, and still pin down the real perpetrators. Unless we want our laws to start doing things like inadvertently permitting internet kiddie porn. Stuff like that.
You can read the court's ruling in its entirety below. Uh, go Yankees? [MNSBC via Atlantic Wire]
Pedobear image credit: Jim Cooke at Gawker; original image from Richard Laschon/Shutterstock