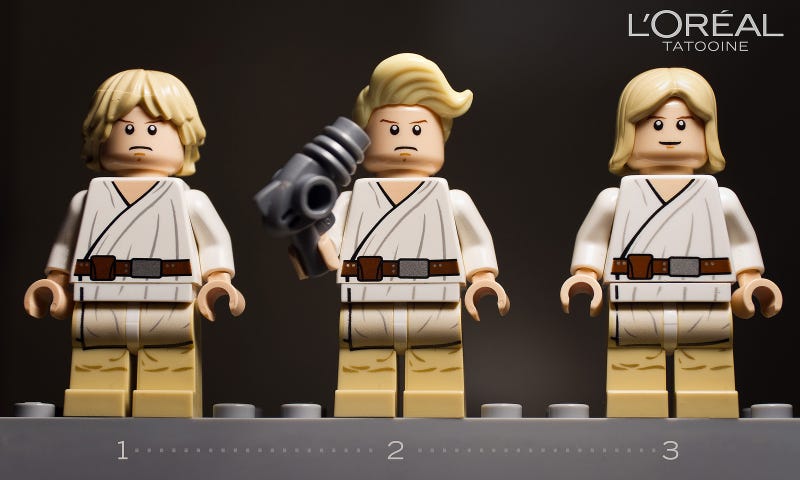 Proving you don't need a supermodel to sell beauty products, Flickr's Marc Mater has created this brilliant (but fake) L'Oréal ad showing how the company's products can even tame hair ravaged by the dry deserts of Tatooine.
If it can do this for Luke Skywalker, imagine what Chewbacca might look like after a long shower and shampoo. [Flickr - Marc Mateos via Brick Fanatics]
---
You're reading Leg Godt, the blog with the latest Lego news and the best sets on the web. Follow us on Twitter or Facebook.