E3 is like a holiday for gamers, but sometimes it seems like PC fans get a little shortchanged, because aside from a handful of ports, much of the show is devoted to consoles. So to help balance things out, Lenovo is showing off its line of revamped Legion gaming PCs, both laptops and desktops, featuring updated components and all-new designs.
This time though, Lenovo is going for something that looks a little more mature (and less played-out) by ditching the red-and-black color scheme found on last year's system's for a sleeker, more stealthy black and gray two-toned design, while also upgrading components with a range of 8th-gen Intel CPUs and Nvidia 10-series GPUs.
For the three new laptops, the 15-inch Y7000 and a Y530 will be the least expensive starting at $930 and $960 for Core i5 CPUs and Nvidia 1050 GPUs. The slightly more pricy Y530 will also be a Best Buy exclusive.
If you're willing to pay more than $1,000, the higher-end Y730 will be available in both 15 and 17-inch versions starting at $1,180 and $1,250. Unfortunately, despite the higher price, the Y730 also tops out with a 1050Ti GPU, which is a shame, because it seems like a GTX 1060 would offer a sweet spot between price, size and performance.
G/O Media may get a commission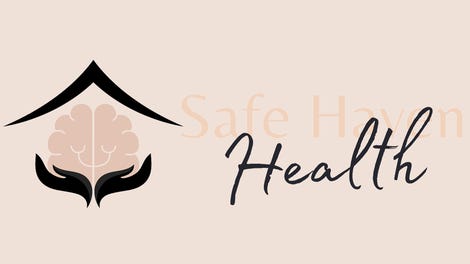 Addiction counseling
Safe Haven Health
Hardware aside, Lenovo has done some interesting things with cases for its Legion laptops by moving the majority of ports to the back of the machine. It's a move I'm down with as it keeps wire clutter to a minimum, especially on larger systems like these that probably won't be moved around very much.
Lenovo has also spruced up the Legion laptops' design with new lights on the lid and inside vents, which are only available in white on the Y7000 and Y530, or full RGB on the Y730. But for me, the coolest thing about the Y730 are the lone RGB lights Lenovo put on either side, which point down and away from the system like the underbody lights you see on tuner cars. It feels like pretty soon, laptop makers are going to be installing full-on projectors in the sides of gaming laptops, so you can play a game and watch a movie at the same time. (In fact, Lenovo already has a tablet with a built-in pico projector, which means this might actually happen sooner than you think.)
For gamers who want a little more horsepower, Lenovo also has two new desktops: a smaller system good for LAN parties and such, and a larger 28-liter mid-tower. In a similar fashion to the laptops, both the Legion Cube and the Legion Tower will be available in two configs, a cheaper model with single-color lighting for $830, and a slightly more powerful model with better base components and RGB case lighting for $930. Finally, in addition to sporting nifty carrying handles and a strap in back for cable management, both systems also include built-in wireless receivers for Xbox One wireless controllers, which should make switching between game pad and keyboard and mouse just a bit easier.
And just in case all that wasn't enough, Lenovo is also making an affordable 144 Hz 24-inch gaming monitor with AMD FreeSync for just $250. FreeSync, like Nvidia's rival GSync technology, creates a conversation between the GPU and the monitor to insure the smoothest delivery of frames possible on the monitor. It's nice technology, but it is a little odd Lenovo went with AMD's offering when it's computers will come with Nvidia GPUs.
I also really wish Lenovo would provide slightly beefier graphics options for the Y730 and both desktops. That's because capped out with 105oTi and 1060 GPUs respectively, Lenovo's more premium Legions could find themselves short on performance when compared to competing systems from Dell and HP. Maybe that's something that can be addressed before the Y7000 and Y530 go on sale in July, with the desktops and the Y730 arriving in August and September.