IKEA operates a semi-secret museum in the basement of the IKEA Hotel at its headquarters in Sweden. IKEA also operates a hotel at its headquarters. Yes, staying at the hotel is kind of like sleeping in the store. The museum, on the other hand, is a trip.
It's trippy for a few reasons. In IKEA's many decades of flatpacking stuff, it's produced some seriously bizarre products. Not everything becomes a classic, and in the museum, the company preserves some of its strangest projects. It's also odd to stroll through five decades of furniture design history, where entire rooms have been perfectly recreated. The space is a time machine that feels less like a museum and more like an Epcot Center attraction.
Note: IKEA flew me to Sweden to check out its future products and complicated past. They put me up in the IKEA Hotel, paid for my meals, and bought me a few glasses of wine. I also got a free tote bag, but I gave it to a friend.
IKEA likes to portray its history almost like a fairy tale: The story of a boy who started buying matches in bulk and selling them to neighbors. In reality, IKEA's history is dark at times. It involves Nazis, forced labor, espionage, and sexism.
But you won't learn anything about those dark times on the official museum tour. That boy, Ingvar Kamprad, is now an old man and a billionaire. Taking a walk through the IKEA museum is just a tour of how he turned that cute matchbook business into a global empire with a cult following. IKEA's only been in the US since 1985, but the flatpack furniture legend has been in business in southern Sweden since 1943. That's the original logo below, to the left.
G/O Media may get a commission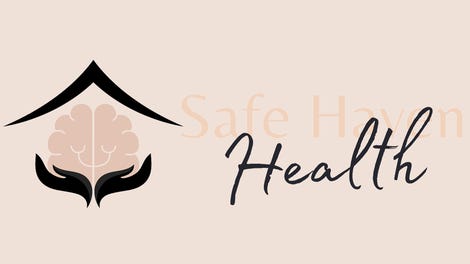 Addiction counseling
Safe Haven Health
When it was first incorporated, it didn't sell furniture at all. The company sold mail order trinkets: pens, socks, watches, razors, that kind of thing. Eventually, Ingvar—the IKEA historian insisted on calling him by his first name which is also the first letter of the IKEA acronym—decided to chase higher profit margins by selling everything for the home. So furniture became IKEA's main business.
What Ingvar really wanted was for people to buy everything from him. This mission is still alive in IKEA stores today. Then and now, IKEA wasn't just about selling you a single item. It wanted you to buy the room.
The IKEA museum is essentially a collection of rooms from throughout the company's history. Much like suffering through the showroom at your local store, the tour involves ambulating along a timeline from the 1950s until today that takes you through perfectly-preserved scenes from the history of interior decorating—according to IKEA.
It starts with this living room from the early 1950s:

How quaint! Having been founded in southern Sweden, IKEA quickly realized that it could tap into neighboring Denmark's rich history of fantastic furniture design. The pieces that IKEA sold in the mid-century modern era would prove to be so timeless that IKEA has started reissuing them. The very Danish sofa below from the late 1950s is similar to one of the re-issues—which sold out almost immediately:
By the way, that TV you see in the corner with the weird-looking screen? That's an IKEA TV. IKEA tried selling TVs for a while—and more recently, the company considered it again. IKEA also sold pianos, random appliances, and all kinds of other surprising stuff. More on that in a second.
In the meantime, look at more awesome mid-century modern design! Now we're in the 1960s:
Again, I would not be sad to have this setup in my own apartment. I'd probably avoid the greenish hue that's splashed over the whole color scheme, though. I'd lose the curtains, too.
Then things get a little bit sassy. As IKEA grew into more markets, the company started latching onto trends that moved merchandise. The shag carpet trend was one of them in the late 1960s. It was all very mod:
The 1970s also appear to be when IKEA started getting really creative. The tour guide told my group that Ingvar noticed that denim was becoming popular in the early 1970s, so he found a textile mill that would sell it to him in bulk. He bought over 20 kilometers of the fabric with his first order. Soon, IKEA was selling these convertible denim chair-slash-sofa beds. Despite my initial slack-jawed reaction, I actually think they're kind of cool:
By the time the late 1970s rolled around, IKEA's designs were calming back down. An emphasis on simplicity emerged, though that was surely informed by the aftermath of a global recession. The resultant design could nevertheless be identified now as undeniably IKEA:
Then the 80s happened:
And the 80s just kept happening. This was around the time that IKEA was using forced labor to produce furniture in East Germany. Some three decades later, the company ultimately apologized for it.
But by the time the 1990s rolled around, IKEA was starting to become a more common sight in the United States. I'm pretty sure one of my childhood friends had this exact same living room:
I remember playing Sega Genesis on a couch just like this, around the same time I marveled at how shelves could just float up there on the wall. (Just don't put anything heavy on them.) And just look at all the neutral colors:
IKEA released its first PS collection, which is marketed towards younger consumers, in 1995. This is where things will start feeling really familiar for millennials. The recurring collection is produced by a team of collaborating designers and targeted at young people living in cities. It's also super cheap:
But cheap isn't necessarily where IKEA wants to stay. "Affordable" is probably a better word, but in the past 15 years, we've seen more and more high-end items at IKEA. This includes a deliberate expansion in the company's offerings of solid wood furniture. The shelves are still stocked with cheap stuff, of course, but in the so-called 21st Century section of the IKEA museum, IKEA features the Stockholm collection—its most expensive. That surfboard-sized coffee table is $230. The couch is $1,400:
But again, IKEA thrives on cheap furniture with Scandinavian-inspired designs. It's also everywhere. A small sign in the museum showed that the flatpack furniture empire now runs 368 stores in 40 different countries. The range of products available at all of them is almost identical.
So what does IKEA look like today? This is representative, according to the final 21st century room at the museum:
Remember how I said the museum was weird? That's because it showed off all kinds of artifacts that have been lost to history—sometimes mercifully. Like the time IKEA repurposed a bucket-making machine to produce plastic chairs. It's like sitting in a trash can:
Or the time IKEA collaborated with aliens:
Odd green chairs abound, actually:
I'm still laughing about the "Origins of Flatpack" exhibit. It explains how the idea of flatpacking emerged after customers kept complaining about furniture becoming damaged during shipping. IKEA found it could stuff more furniture into a truck and into its stores with flatpacking, too.
That doesn't mean that IKEA's products were always perfectly boxed and labeled, though. The Lövbacken side table was one of the first items that IKEA ever packed flat—and one of the old items that's been reissued. In the exhibit, we see how the company packed it. Its first attempt at smart packaging looks more like a drunk man found some wet cardboard and tried to use it to wrap a birthday present. To the right is IKEA's first high chair, which looks more like an S&M device than a piece of children's furniture.
The tour ends with this painting of a Russian IKEA store on the moon. It was a gift to Ingvar from Alexey Leonov, the cosmonaut who became the first human to conduct a spacewalk in 1965. Alexey, who is 80 now, likes to paint—and IKEA likes to see his lunar landscape as a reminder of how much work is left to be done, how much flatpack furniture remains to be sold, and how many moon-based customers it still needs to win over. As the caption on the painting reads: "Most things remains [sic] to be done!"
IKEA is currently building a new museum inside of its original store in Älmhult, Sweden. The ultimate goal is to retain and display one copy of every single item IKEA's ever sold. The company even has a bounty program where it will buy your old IKEA furniture if it's rare enough.
The only catch? IKEA won't buy it with money. The company will just give you IKEA credit.
All photos by Adam Clark Estes
---
Contact the author at adam@gizmodo.com.
Public PGP key
PGP fingerprint: 91CF B387 7B38 148C DDD6 38D2 6CBC 1E46 1DBF 22