LED flashlights are the torch to carry these days, but instead of strapping them to your body, would they be more useful with magnetic hugging legs? Joby's Gorillatech Blade aims to find out.
SPECS
Joby Gorrilatech Blade Tactical LED Flashlight
Price: $60 (MSRP)
Weight: 13 Ounces
Chip: CREE XLamp XP-C LED
Lumens: 130 (2.5 hrs) / 65 (6.5 hrs)
Available from joby.com
Aluminum case is tough—no need to be afraid of dropping it. Pan-and-twist top makes it easy to point the light exactly where you need. Adjustable light spread is useful, albeit standard fare. The Blade also comes with a rechargeable battery (great for jobs around the house) and charges using the included USB cord. Those silly little legs? They help a lot. Magnets in the feet of the tripod mean you can usually just slap the whole thing onto something metal and get working.
G/O Media may get a commission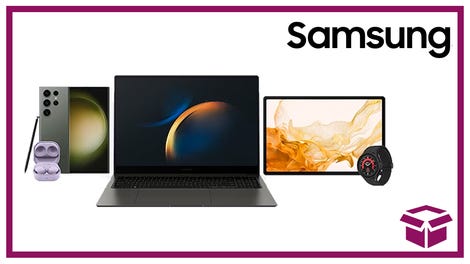 24 hour deals
Discover Samsung - Daily Deal
Slide-on clamp is held only by friction, leaving the flashlight vulnerable to accidental bumps and the inevitable drop (see above). Same goes for the clamp itself—WAY too easy to accidentally release it when holding on to the top of the flashlight. Rechargeable battery can't be swapped out for a set of disposables if the need arises, which can leave you stranded when you're away from a USB port. Price isn't bad but it's hardly the best lumen-for-the-lucre in LED flashlights.
I used the Blade under my truck while greasing the drivetrain. I hung it from a lamp on the ceiling during a power outage. I just held it in my hand and walked around a campground looking for my six-pack. It has yet to let me down. If you just want a flashlight, there's no need for the Blade. You can get a similar LED flashlight for about half the price (albeit without the rechargeable battery). But for a bright flashlight around the house or for use on a weekend camping trip, the Blade fits in a lot of different places.