At least four defectors from North Korea's Kilju County, the location of the pariah government's notorious Punggye-ri nuclear test site, have tested positive for symptoms of radiation exposure, the New York Times reported on Wednesday.

Per the Times, while at least 114 defectors from the region are living in South Korea, just 30 gave consent for government researchers to run tests on them. While the scientists did not find "any statistically meaningful amount of radioactive substances" in the defectors' bodies, four of them exhibited chromosomal alterations potentially attributable to radiation damage. However, they cautioned "other causes, like heavy smoking or exposure to pesticides or medical radiation" could be to blame, the Times wrote.
According to Reuters, authorities believe that if the defectors were exposed to radiation, it was between 2009 and 2013, long before the North Korean government began testing larger nuclear devices like the alleged hydrogen bomb it detonated in September 2017.
Defectors from Kilju County have long alleged nuclear weapon tests and radioactive emissions from the Punggye-ri facility are responsible for the "ghost disease" ravaging the area, which causes ailments like cancer and birth deformities. However, other governments in the area maintain equipment that would detect any large-scale aerial release of radiation from the test site. It's possible Kilju County's inhabitants are sick because of other contaminants let loose by military forces deployed in the area, or that they are simply suffering from the effects of rampant poverty and squalid living conditions.
Put another way, given the number of possible health hazards the defectors experienced while living in North Korea and that government's total lack of transparency, it's difficult if not outright impossible to nail down what could have made them sick.
G/O Media may get a commission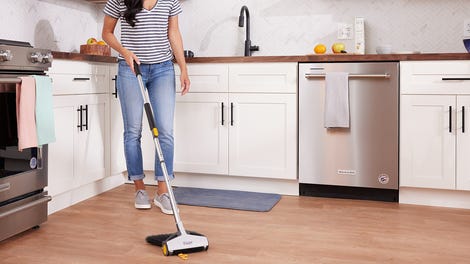 BOGO 50% Off
Flippr - BOGO 50% Off
Even if Punggye-ri is not yet leaking radiation, a series of earthquakes following detonations there seems to have weakened Mount Mantap, which lies directly over the test chamber. Scientists have raised concerns that the peak could implode, exposing the radioactive materials inside to the outside world. Chinese nuclear scientist Wei Shijie told the Telegraph that a leak is probably "inevitable," and "It is just a matter of time to detect it, because there are cracks on mountains where radioactive substances will leak."