It's about time Luc Besson got back into the scifi business. The director is wagering that his next scifi project will be even bigger than his cult classic The Fifth Element. And we think we know what it is.
Fantasy.fr pulled a few quotes from a radio interview on Europe 1 with Besson where he says he's planning on shooting a big budget scifi movie in 2012 and 2013, hoping to release it in 2012 or 2013. He explained that he was inspired by Cameron's tech in Avatar to move forward with this project:
"When I did The Fifth Element, I already had the technological tools that were a little outdated. With the advent of digital technology, it is amazing what you can do. The technique has caught the imagination. One can imagine anything, there will always technicians to follow you in your delusion. "
Right now the project is in the "creature design stage" but he promises that the film will be "big, very big." We wonder if the mysterious space prison film he's been kicking around for the last few years. It would be about a space prison in orbit around Earth, which houses 500 of the world's most dangerous criminals. Naturally, there's a jailbreak. Though last we heard Besson was merely involved as a producer on the prison project, not the director. Maybe that's changed?
G/O Media may get a commission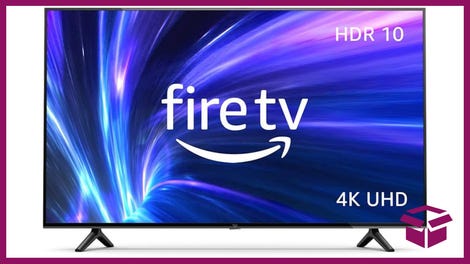 42% Off
Amazon Fire TV 50" 4K Smart TV
Besson was also a producer on District 13: Ultimatum, which he hoped to remake in English.
Could either of these films be the "very big" film Besson is shooting? Maybe. We're still waiting for his latest, The Extraordinary Adventures of Adèle Blanc-Sec,
to come stateside.
[via ComingSoon]