Take a look behind the scenes of Godzilla and R.I.P.D. The Strain has cast an ancient vampire. S.H.I.E.L.D. will directly pick up a movie story line, but not the one you think. Sam Mendes is directing the next James Bond film. Plus see new images from Seventh Son, Frozen and Spider-Man 2. Spoilers ahead!
Top Image: Captain America: The Winter Solider concept art.
Captain America: The Winter Solider
Newly released concept art (top image) by Ryan Meinerding for the film teases a confrontation between Captain America and his former friend "Bucky" Barnes a.k.a. the Winter Solider. The Falcon swoops by in the upper left hand corner as a battle rages around. [Entertainment Weekly]
---
Godzilla
Local news station KITV in Hawaii visited the set of Godzilla and got a peek behind the scenes. The news clip shows the aftermath of a Godzilla encounter including wrecked buildings and injured bystanders. [via ComingSoon.com]
---
Dracula: Year Zero
Zach McGowan has been cast as Shkelgim, a gypsy chief. The movie stars Luke Evans, and is an origin story of the iconic vampire. [Deadline]
G/O Media may get a commission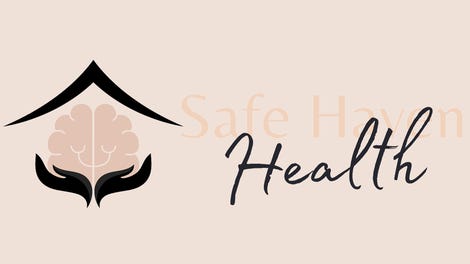 Addiction counseling
Safe Haven Health
---
Frozen
Check out the gallery to see character posters from Disney's upcoming animated feature Frozen. [/Film]
---
Bond 24
Sam Mendes is returning to the franchise and will direct the next James Bond movie. Previously Mendes would not commit to returning because of his interest in working in theater. Mendes says," "I am very pleased that by giving me the time I need to honour all my theatre commitments, the producers have made it possible for me to direct Bond 24. I very much look forward to taking up the reins again, and to working with Daniel Craig, Michael G. Wilson and Barbara Broccoli for a second time." [Film School Rejects]
---
The Amazing Spider-Man 2
In run up to Comic-Con Entertainment Weekly has published more images from The Amazing Spider-Man 2, including this one of Paul Giamatti as the Rhino.
Check out the gallery to see the rest. [CBR]
---
Seventh Son
A poster featuring Kit Harrington has been released for Comic-con. [ComingSoon.net]
---
Pacific Rim
Ron Perlman explains his character, Hannibal Chau:
Well, he's kind of a guy who invented himself. He's looking for a way in this world to satiate his unending appetites. He's self-indulgent – he's a complete hedonist. He loves dressing a certain way. He loves having the right wristwatch, the right car, the right plane. He's that guy. So he doesn't have a particular moral compass, and he doesn't have a particular set of political affiliations or idealistic affiliations. He's just a war profiteer, and he doesn't even make a judgment call on the number of lives he's stepping on in order to serve his insatiable financial needs. So he's a pretty superficial guy, but he's also very theatrical, because the choice to have Ron Perlman play a guy named Hannibal Chau, right there you're making a decision up.
Here is an interview with Guillermo del Toro talking about the making of the movie. [FirstShowing.net]
In a Q&A following a screening of Pacific Rim, Guillermo del Toro gave some major clues as to where a sequel would go, if one actually happens. These hints are majorly spoilery, so if you don't want the first movie potentially ruined skip down to the clip below….
In the movie pilots merge with their co-pilot via "drifting", melding minds and memories together. During the film one character "drifts" with a Kaiju mind to understand the enemy better. Del Toro says this drifting would be a central plot point in a sequel. He remained vague about what a human drifting with a Kaiju meant, but emphasized they were more complex creatures than humans understand. Could humans learn to control Kaiju as living war machines?
Also, he said this end of the film might not be the last we see of the Jaeger Gipsy Danger. The Jaeger is seemingly destroyed on the other side of the bridge between two worlds. So what does that mean? The Kaiju now have Jaeger tech?
Interesting ideas that sound as though they could lead to Eva-like mechamonsters. [Horror-Movies.ca]
And here's the newest clip. [Shock Til You Drop]
---
R.I.P.D.
R.I.P.D. has a new behind the scenes video focusing on car destruction. [ComicBookMovie.com]
---
The Wolverine
Here are three more The Wolverine clips: The Viper, Shinigen Fight, and Yukio:
---
Agents of S.H.I.E.L.D.
The show will tie into the movies, as producer Jed Whedon explains: "We plan on trying to weave in between the films and try to make them more rewarding on both ends." The pilot immediately picks up a storyline from one of the Marvel movies — but it's not one from The Avengers.
Also, you aren't going to be getting a quick answer to why Agent Coulson is back from the dead. It appears his S.H.I.E.L.D. colleagues are tip-toeing around him and saying he must "never know the truth." Jed Whedon says, "We can't wait to pull the curtain back on that. [But] we're going to take our time." [Entertainment Weekly]
---
The Strain
Robert Maillet, who is playing a Jaeger pilot in Pacific Rim, is also joining the cast of this television series, based on Guillermo del Toro's books, as the ancient vampire The Master is an "evil that has nested in secret and darkness, feasting on human suffering until now, emerging from the shadows to force a new world order." [Shock Til You Drop]
---
Grimm
Nick's zombification in the season finale is not going to be a quick and easy fix. Executive producer Jim Kouf says, "If Nick does survive this zombie state, he's going to be very dangerous. There will be residual effects that will change him in a huge way." See picture below.
Love is in the air and Hank will fall for his Wesen physical therapist— but the big romantic news is Monroe and Rosalee are getting married, and Monroe's parents are not happy about the pairing . Executive Producer David Greenwalt says, "Monroe's mother and father are old-school Blutbads — they may still even hunt, for all we know — and they think Fuchsbau like Rosalee are for eating, not for settling down with." [TV Guide]
---
Dracula
Showrunner Daniel Knauf tweeted the first picture of Nonso Anozie as Renfield in his upcoming NBC show. Plus there's a sexy pic of Jonathan Rhys Meyers as Dracula with Victoria Smurfit. [via Dread Central]
---
Doctor Who
Steven Moffat talks about the upcoming regeneration of the Doctor.
It'll be the traditional regeneration. You know, the eleventh will fall and the twelfth shall rise. And you'll see that in the closing moments of the show. I mean, you sometimes sit and think, "Are there better ways of doing it? Is there a different way of doing it?" But quite honestly what could be better than that? It's just too exciting. [Laughs]
Moffat also hints that Matt Smith stayed longer then he originally intended, perhaps meaning Smith was planned to leave in "The Name of the Doctor":
Well, I've known broadly speaking for a very long while because I knew how long, when he first came in, he was broadly speaking intending to do. And obviously, being the man I am, I always tried to persuade him to do longer and to do more and he [stayed] a little bit longer than he intended to. I knew that he would do what most of them do and do his three years. It's a difficult thing for any departing Doctor.
---
Person of Interest
Executive Producer Greg Plageman hints at where the evolving intelligence of the machine might be taking the show.
We think that the franchise of the show, in the sense of, will the machine continue to distribute numbers? The answer to that question is yes. The question is: Is it just relevant and irrelevant numbers? Or, is there a new aspect to the machine's growth and what it's endeavoring to do. We talk about A.I. [artificial intelligence] a lot in the writers' room. What is happening with the machine? It's a lot of fun.

And, we think one of the central interesting stories to tell would be, if you believe the majority of people out there don't have a sense of outrage about what has happened with privacy in this country, what if there were an entity that did? We think that is a very interesting area to explore.
[Buddy TV]
---
Once Upon a Time
Giancarlo Esposito will return to the show sometime in the third season but there is no word on which form he will return as – magic mirror, Sidney Glass or the Genie of Agrabah. [TV Line]
Regina might be finding love next season. Executive Producer Adam Horowitz teases, "We may find out that perhaps, just perhaps, there is a special someone out there for Regina." [TV Line]
---
Almost Human
The J.J. Abram,s Android/Human cop show released an interesting poster for Comic-Con. [TV Line]
---
Defiance
The show is getting a new regular character in season two. Niles Pottinger is a provisional mayor installed by E-rep. He is described as "a man of manners who is rarely in public without cufflinks and freshly polished shoes" and a "sociopath." [TV Line]
---
The Walking Dead
Daryl covers up in the latest promo picture for season four of The Walking Dead. [Entertainment Weekly]
---
True Blood
Two clips from next week's episode:
---
Continuum
Here is a preview for the episode "Second Wave."
Additional Reporting by Charlie Jane Anders.