Dude, no. Guzzle all the Doritos-Flavored Mountain Dew you want, but in the name of all that is holy, keep your fork away from tiger meat, unlike a certain Chinese man (identified only as "Xu") who was sentenced to 13 years in jail for buying and eating the endangered species three different times. (Could it really be that delicious?)
According to a UPI report:
The man organized three trips to Leizhou, Guangdong province, in 2013 for himself and 14 other people. During each trip, Xu purchased a tiger which was then killed via electric shock, dismembered and served to the group as food. One of the incidents was recorded on a cellphone camera and the video was handed over to police.
Oh, and that's not all, folks.
Investigators said they searched Xu's home and found animal skeletons, a tiger's penis, and remains of endangered animals including giant geckos and a cobra.
G/O Media may get a commission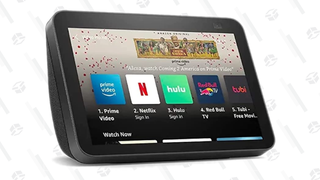 Xu, who said he coughed up more than $70,000 per animal, received a 13-year sentence, which was upheld after a failed appeal this week.
The other members of Xu's tiger-gobbling crew received sentences of five to six and a half years. All involved also will be grappling with bad tiger karma for the rest of their lives.
Via Snopes.
Image via Gagalogi on Deviant Art.