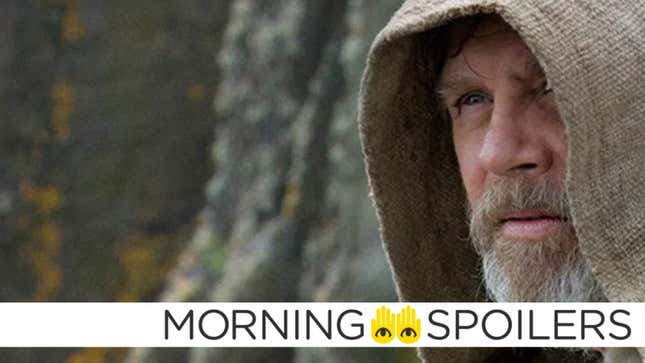 Some very ominous news about The Last Jedi. The New Mutants movie is taking a surprising direction. The Doctor may change, but Doctor Who itself doesn't appear to be going anywhere. Plus: A tease about the setting of the Wonder Woman sequel, hints about the monsters of Stranger Things' second season, and more! Spoiler ho, me mateys!

Deadly Mississippi Tornado Kills More Than 2 Dozen | Extreme Earth

Star Wars: The Last Jedi
Expect Snoke to remain a mystery, according to Vanity Fair's David Kemp in a recent Reddit AMA.
I asked Rian Johnson about Snoke—Who/what is he?—and Rian was fairly up front in saying that Snoke is not a character he particularly gets into in TLJ. Hmmm.
G/O Media may get a commission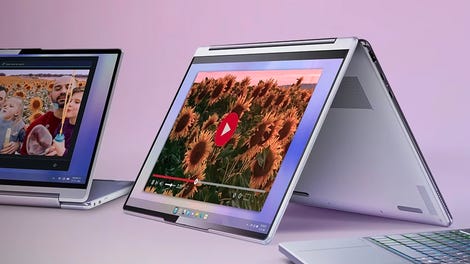 up to 70% off
Lenovo Spring Clearance
That's not the (potentially) bad part. Mark Hamill revealed to Vanity Fair that he had major issues with the film's portrayal of Luke Skywalker.
Likewise, after reading Rian Johnson's script for The Last Jedi, Hamill said, "I at one point had to say to Rian, 'I pretty much fundamentally disagree with every choice you've made for this character. Now, having said that, I have gotten it off my chest, and my job now is to take what you've created and do my best to realize your vision.'

Hamill noted that he has the utmost respect for Johnson and The Force Awakens's director, J.J. Abrams, and is pleased with how both films have turned out. He just wanted to be heard.
To be fair, actors aren't necessarily the best arbiters of where stories should go, and Hamill had only played Luke for about five minutes between the end of Return of the Jedi and the start of filming for The Last Jedi. But the fact he "fundamentally disagreed" with "every choice" made for Luke seems like a bad omen of the highest magnitude.
---
2020's Star Wars Anthology
Kathleen Kennedy revealed to Vanity Fair that Lucasfilm is currently deciding between two Star Wars spinoff projects for 2020.
Yes. We haven't identified it yet, but yes. We have a couple of things right now that we're circling, and we'll make a decision between the two pretty shortly. It's probably for 2020, and we will make a decision by June.
---
Wonder Woman 2

Speaking with Uproxx, Patty Jenkins confirmed a potential sequel would also be set in the past.
In the next solo movie would you want it to be set in modern day or somewhere in the 100 years prior? Like it could be set in the 1930s?

It is for sure – I'm definitely planning something more interesting using that period of time. Definitely, it's the plan. I can't say what it is! But it's definitely right in the pocket of what you're talking about.

Hopefully, Diana gets to punch Hitler in Wonder Woman 2: Make the Axis Fold.
---
Godzilla: King of the Monsters
Another Stranger Things star has been added to the cast: Randy Havens, who plays Mr. Hawkins, the world's greatest junior high school science teacher, has signed on in an undisclosed role.
---
New Mutants
Director Josh Boone has told Entertainment Weekly his New Mutants will be a "full-fledged horror movie."
We are making a full-fledged horror movie set within the X-Men universe. There are no costumes. There are no supervillains. We're trying to do something very, very different.
If that's not exciting enough, Rosario Dawson is currently in talks to play an undisclosed character (though probably not Claire Temple) which Boone has apparently verified himself on Instagram.
The same Entertainment Weekly article states Henry Zaga has been cast as Sunspot, and will be announced in the role shortly.

In related casting news, Omega Underground reports that Blu Hunt and True O'Brien are both in the running to play Danni Moonstar, a.k.a. Mirage.
---
The Jetsons
THR reports that Conrad Vernon (Monsters vs Aliens, Shrek 2, Sausage Party) has signed on to direct Warner Bros. animated Jetsons movie.
---
The Boss Baby 2
Coming Soon reports that a sequel to DreamWorks' very disturbing animated kids movie is in development. Expect The Boss Baby 2 (oof...) to hit theaters March 26, 2021.
---
Puppy!
Here's our first look at Genndy Tartakovsky's theatrical Hotel Transylvania short, which will be attached to prints of The Emoji Movie.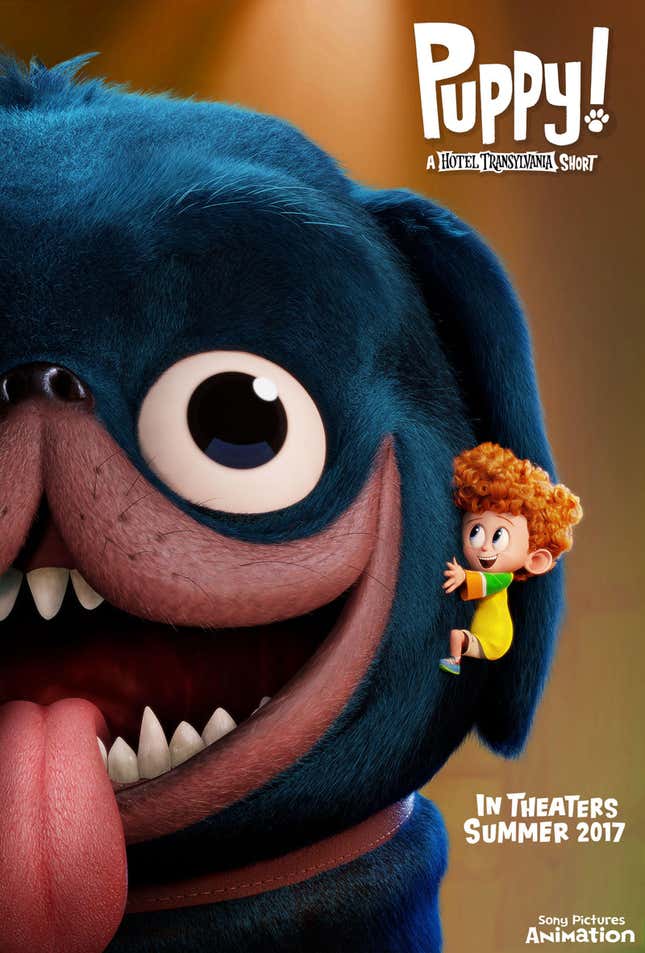 ---
Blue Book
Robert Zemeckis has joined forces with the History Channel for a new, scripted drama about Project Bluebook. Coming Soon has a synopsis:
The series follows Dr. J. Allen Hynek, a brilliant college professor recruited by the U.S. Air Force to spearhead this clandestine operation that researched thousands of cases, many of which were never solved. Each episode will draw from the actual files, blending UFO theories with authentic historical events from one of the most mysterious eras in United States history.
---
Channel Zero
Brandon Scott and Holland Roden have joined the cast of Syfy's six-hour adaptation of the Creepypasta, No-End House. Scott will play the jaded Officer Luke Vanczyk, while Roden has been cast as Zoe Woods, a young woman struggling with mental illness.
[Deadline]
---
Arrow
John Barrowman posted a fond farewell to the character of Malcolm Merlyn on Instagram. But keep in mind, Arrowheads— no body, no death.
I am very sad to be leaving the Arrowverse. I love playing Malcolm Merlyn, and, you know, that's it really. As sad as it may be, I understand how shows must change and also characters must change and develop, but that doesn't mean that I'm not very sad and upset about it. So I appreciate your support and love you all. Thank you and keep watching.
---
Stranger Things
While speaking to Youtube's GoldDerby, Shawn Levy stated that the Demogorgon will look "quaint" compared to the coming horrors of season two.
Will Byers is very much at the center of several intersecting challenges, threats in season two and I think overall the forces of evil that are inherent in season two make that Demogorgon look quaint in retrospect.


---
Shadowhunters
KSiteTV has a slew of photos from the summer premiere, "Mea Maxina Culpa." Head over there to see the rest.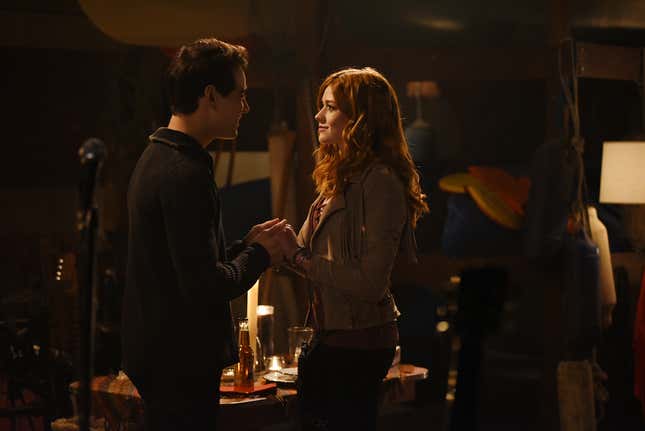 ---
Stitchers
We also have pics from the Stitchers premiere, "Out of the Shadows." More here.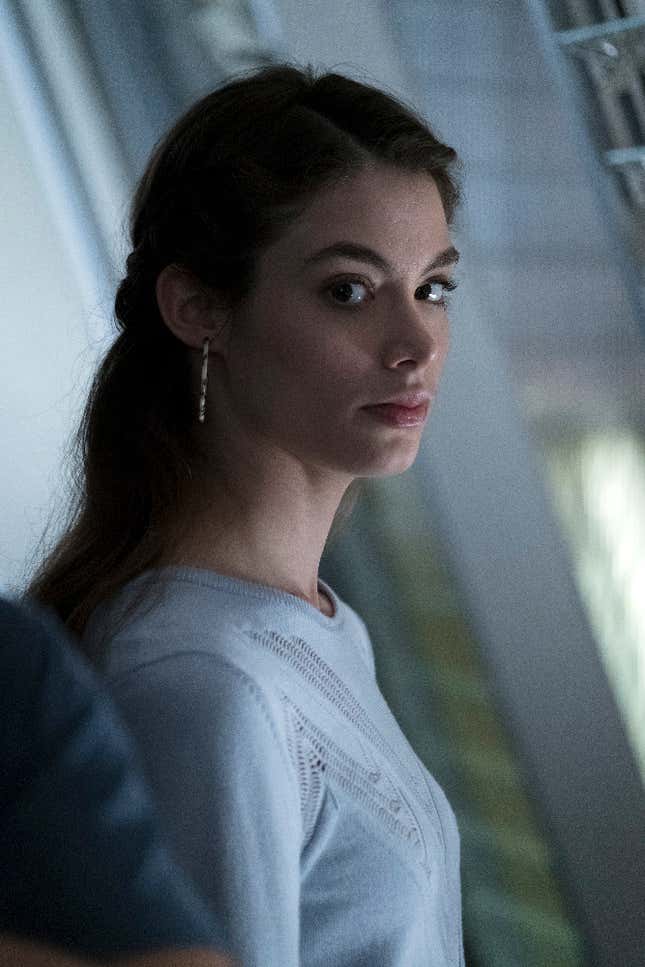 ---
Avengers: Secret Wars
The latest incarnation of the Avengers animated series premieres Saturday, June 17 on Disney XD.
---
Doctor Who
A press release announcing a broadcasting partnership with China reveals the BBC plan to continue the series for another five years.
The deal not only covers Showrunners Russell T Davies and Steven Moffat's Series 1- 10, but also incoming Showrunner Chris Chibnall's yet-to-film Series 11, as well as a first look for Series 12-15.
---
iZombie
Jason Dohring guest stars in pics from this week's excellently titled episode "Twenty Sided, Die"—the one in which Liv eat's the brains of a Dungeon Master. More here.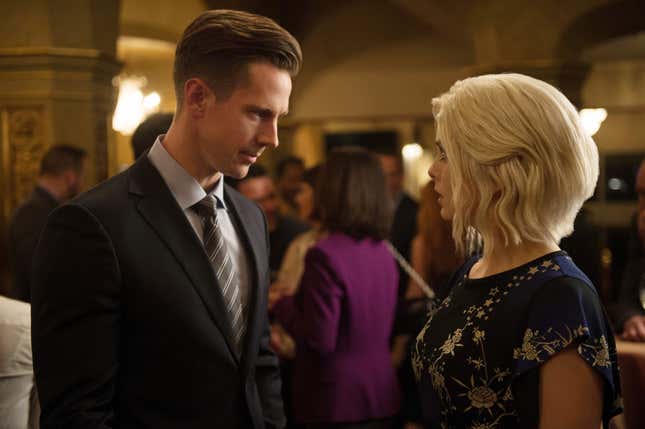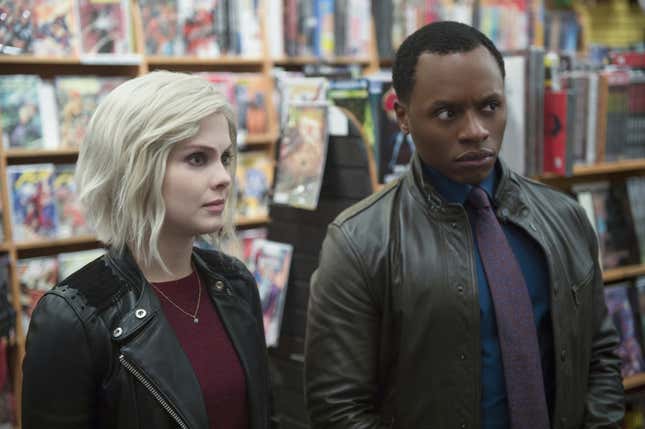 ---
Legends of Tomorrow
Finally, here's a poster for season three—still featuring Vixen, surprisingly.
---
Additional reporting by Gordon Jackson. Banner art by Jim Cooke.