The Russos continue to tease just what the title of Avengers 4 could be. Jurassic World 3 will get back to classic dinosaurs, according to Colin Trevorrow. Time might be running out for Timeless once again. Plus, what's to come on Supergirl and iZombie, and more Gambit director rumors. Spoilers get!

Solo: A Star Wars Story
Mark Hamill revealed Anthony Daniels cameos as C-3P0 on a recent episode of the Washington Post's Cape Up with Jonathan Capehart podcast:
[Anthony] Daniels was so happy, 'cause he's in every single Star Wars movie. Every single one. All the Prequels, he's in Rogue One, he's in Solo… Whoops! I hope that's not, erm… But anyway, he's in Every. Single. Star Wars movie. That's not such a reveal – all Star Wars fans expect him to be in every movie.
Given that C-3PO is very much under the ownership of Princess Leia and Captain Antilles during the time Solo is set, it'll be interesting to see just how Threepio shows up. [Star Wars News Net]
Meanwhile, the Millennium Falcon is looking a little cramped on a new international poster from Coming Soon.
G/O Media may get a commission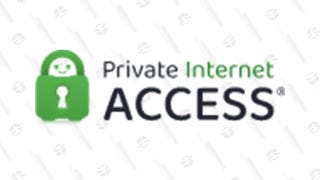 $3 per month
Private Internet Access | 2 Years + 2 Months Subscription
---
Avengers 4

Adam Warlock will not appear in Avengers 4, according to Joe Russo in an recent interview with Comic Book—which makes sense, given that Kevin Feige has previously teased Adam's debut in the post-Avengers 4-set Guardians of the Galaxy Vol. 3.
Yeah [Adam Warlock]'s not showing up in our stories. Look, our job as we said a million times is to tell the story of the Marvel Cinematic Universe, not to do direct adaptations of the comics because we're comic book fans. I have no interest as a director in telling a story that's already been told or in seeing one that's already been told. If I know all the events story as they're going to happen then what's the point of going to the film? We want to keep surprising audiences and continue the story that started with Iron Man […] a decade ago.
Speaking with Uproxx, Joe Russo also confirmed the film's official subtitle is was not spoken in Avengers: Infinity War.

Is the title of the fourth Avengers ever spoken in Infinity War?

Joe Russo: No.

Okay, because people have been looking for clues in the dialogue.

Anthony Russo: It's certainly grounded in the narrative that we have been following throughout the MCU – very well grounded…
In a separate interview with Comic Book, Russo revealed the film's story and subtitle do not correlate with any previously published Avengers comic book.
I don't think there are any comics that correlate to it. I think we're in pretty fresh territory with Avengers 4. If anything, I think it's interesting after to go back and look at some of the Marvel films and view them through a different lens. But I can't think of any comics in particular that would have value.
---
Jurassic World 3
During an interview with Total Film, Colin Trevorrow revealed Jurassic World 3 will not include any hybrid dinosaurs, and instead return to traditional dinosaurs (presumably still sans-feathers, for continuity's sake?):
I'm looking forward to, in the third film, getting a little back into the Paleontological, wild animal, true dinosaur nature of all of it.
---
Shazam
Asher Angel has wrapped filming on Shazam.
---


Bright 2
THR reports screenwriter Evan Spiliotopoulos (Beauty & The Beast, Huntsman: Winter's War) will be taking over for Max Landis on scripting duties for the sequel to Bright.
---
Tenacious D 2
During a performance at the Shaky Knees Music Festival in Atlanta, Georgia this past weekend, Jack Black revealed a sequel to Tenacious D in The Pick of Destiny is in the works.
I don't know where you'll be able to see it, but we have decided that it's happening and it's coming out.
[The Atlanta Journal-Constitution]
---
Sherlock Holmes 3
The third Sherlock Holmes film starring Robert Downey, Jr. is currently slated for a December 25, 2020 release date. [/Film]
---
Prospect
Variety reports Gunpower & Sky have acquired the global distribution rights to Jay Duplass's new sci-fi film about prospectors on the moon.
---
Gambit
Kong: Skull Island director Jordan Vogt-Roberts shared an image of miscellaneous '90s X-Men paraphernalia in a recent Instagram Story, suggesting he's had a meeting with Fox about potentially directing—and, like approximately 500 directors before him, perhaps inevitably pulling out of directing—Gambit. [Screen Rant]
---
Ant-Man & The Wasp
A recently released set photo gives us our best look at the original Wasp costume to date.


---
Deadpool 2
The latest poster from Coming Soon reminds us Deadpool 2 is brought to us by "the studio that killed Wolverine."


---
Hotel Transylvania 3: A Monster Vacation
The monsters fly Gremlin Air in a new sneak peek.
---
2036 Origin Unknown
Katee Sackhoff teams up with an artificial intelligence named A.R.T.I. to uncover a mysterious object buried beneath the surface of Mars in the first trailer for 2036 Origin Unknown.


---
The Walking Dead
THR reports both Avi Nash (Siddiq) and Callan McAuliffe (Alden) have been promoted to series regular status for The Walking Dead's ninth season.
---
The 100
Good news! The 100 has been renewed for a sixth season at the CW. [TV Line]
---
Final Space
Further good news! TBS has renewed the animated series Final Space for a second season. [Coming Soon]
---
Timeless
Eric Kripke warns Timeless is once again in danger of being canceled in a recent post on Twitter.
---
iZombie
Seattle considers the nuclear option in the trailer for next week's episode, "Insane in the Germ Brain."
---
Supergirl
Reign has the combined power of all three Worldkillers in the trailer for next week's episode, "Shelter From the Storm."
---
The Originals
KSiteTV has new gallery of cast photos. Click through to see the rest.
---
12 Monkeys
Finally, Syfy has released a trailer for the final season of 12 Monkeys, a special "four-week event" premiering June 15th.
---
Banner art by Jim Cooke.