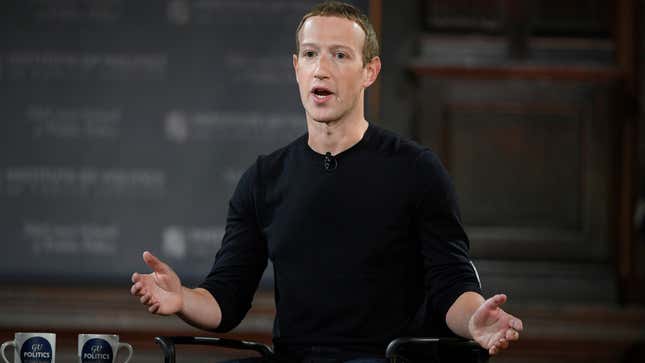 Meta announced it is requiring employees to come back to the office at least three days a week starting on September 5. The company clarified that employees working in remote positions are exempt from the hybrid work requirement.

Is Threads a Threat to Twitter? | Future Tech
A Meta spokesperson said in an email to Gizmodo, "We're confident people can make a meaningful impact both from the office and at home." They added that the shift will promote "the collaboration, relationships, and culture necessary for employees to do their best work."
The transition to a hybrid schedule has been a point of discussion by Meta CEO Mark Zuckerberg who said in a March memo to staff that an internal analysis showed "engineers earlier in their career perform better on average when they work in-person with teammates at least three days a week."
Zuckerberg encouraged employees to find ways to collaborate and work together and said the company would be considering moving forward with a hybrid schedule that would require employees to come in three days a week. The announcement was part of a bigger restructuring plan that included mass layoffs of 10,000 employees and a hiring freeze. He added that the possibility of an in-office policy would require further study, "but our hypothesis is that it is still easier to build trust in person and that those relationships help us work more effectively."
Meta first instated a fully remote work-from-home policy in May 2020 amidst the covid-19 pandemic and extended the policy in June of the following year. At the time, he told employees that over the course of the pandemic, the company learned that "good work can get done anywhere, and I'm even more optimistic that remote work at scale is possible, particularly as remote video presence and virtual reality continue to improve."
The change comes only weeks after other Big Tech companies like Amazon, Apple, Microsoft, and Google's parent company Alphabet, Inc. announced that it would be reversing previous work-from-home policies, requiring employees to come back to the office at least three days a week. Some Amazon workers staged a walk out earlier this week, partly because of back-to-office mandates.
It is unclear how Meta employees will respond to the in-office announcement, but pushback has come from other companies where workers have complained about going back to the office, citing the costs of childcare, commuting, and a reluctance to give up the flexibility of working from home.
A study conducted by ADP in 2022 found that 64% of respondents would consider searching for a new job if their employer required them to go back to the office full-time, and showed 71% of people in the 18 to 24-year-old range are the most reluctant to go back to the office.
"The pandemic signaled a paradigm shift as today's workers re-evaluate the presence of work in their lives, and the stakes have never been higher for employers," chief economist Nela Richardson said in the study. "Our research highlights the extent to which employees' views of work changed, now prioritizing a wider and deeper range of factors that are more personal in nature."
She added, "With recruitment and retention among the most business-critical issues, these revelations offer both a challenge and an opportunity for employers as they seek to keep workers engaged and fulfilled."