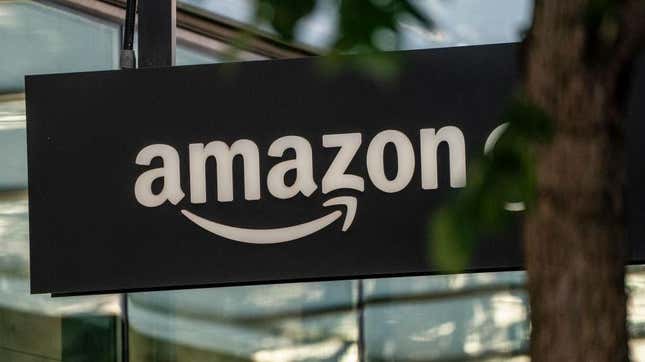 Amazon employees staged a walkout on Wednesday, citing a "lack of trust" in leadership for its back-to-office mandate and to rally the tech giant to do more to curb climate change. The walk-out is took place worldwide with 1,900 employees pledged to walk out at 3 p.m. EST, 870 of whom are based in Seattle, however, the company noted in an email to Gizmodo that it currently has 65,000 employees working out of its Puget Sound region headquarters.
Prime Day Ain't That 'Green'
According to the Seattle Times, the walkout is a combined effort between two groups: Amazon's Remote Advocacy group and Amazon Employees for Climate Justice. "The climate crisis is here now, and this is a real chance to stand together in solidarity to save every last slice of earth that we can," AECJ said in a news release. "By joining this walkout, you'll join a group of Amazon employees who are pushing Amazon to do better on climate and intersecting issues, and together we can make a change at our company."
Employees argue the company's reliance on fossil fuels which power its trucks, vans, and planes for deliveries is largely increasing its carbon footprint. Amazon pledged it will deploy 100,000 electric delivery vehicles by the end of the decade and will reach net-zero carbon emissions by 2040 in its annual statement to investors, AP News reported.
Amazon spokesperson Brad Glasser said in an emailed statement that in addition to reaching its carbon goals, Amazon has "over 400 companies who've joined us in our Climate Pledge." He added that the company is on track to reach 100% renewable energy by 2025 and will continue investing substantially, inventing and collaborating both internally and externally to reach our goal." But walkout organizers are demanding the company reach zero emissions 10 years earlier than currently promised.
The walkout comes only a few weeks after Amazon switched to a hybrid policy requiring employees to return to the office at least three days a week. Organizers asked employees to pledge their participation in the walkout, saying Amazon "must return autonomy to its teams, who know their employees and customers best, to make the best decision on remote, in-person, or hybrid work, and to its employees to choose a team which enables them to work the way they work best," AP News reported.
Amazon CEO Andy Jassy sent a memo to staff in February, mandating the return to office would begin on May 1 based on observations during the covid-19 pandemic. He said in the memo that senior management notated staff performance and talked to leaders at other companies before making the decision, but concluded that engagement and collaboration were higher in-person.
Glasser said the company is and will continue to listen to employees, but the company is happy with the first few weeks of in-person work. "There are more energy, collaboration, and connections happening, and we've heard this from lots of employees and the businesses that surround our offices," Glasser said. "We understand that it's going to take time to adjust back to being in the office more and there are a lot of teams at the company working hard to make this transition as smooth as possible for employees."