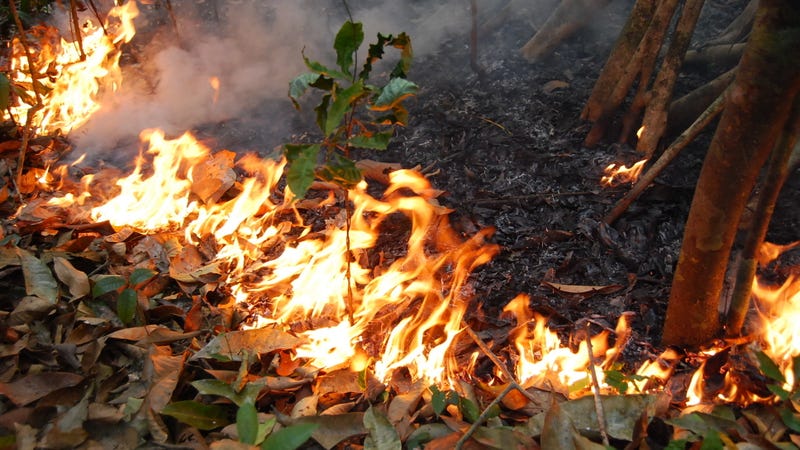 The Amazon Rainforest is known to emit a whopping 255 million metric tons of carbon a year. The reality is that this number could be much, much higher due to forest fires that South American governments don't typically quantify, according to a study out in Nature Communications Tuesday.
In Latin America, being an indigenous environmentalist can be a deadly combination. So it should come as no surprise that Pope Francis is visiting Chile and Peru to speak out against the deforestation, mining, and land theft that's threatening countless indigenous lives. After all, he's been vocal about environmental…
Two flights and two days by boat. That's what it takes to reach the Parque Nacional Yaguas, or the Yaguas National Park, in Peru's Amazon Rainforest. The Peruvian government officially designated the national park January 11 after 20 years of threats from illegal logging and mining interests—and at least as many years…
The Amazon rain forest is full of enormous flora and fauna that are more than happy to kill you without blinking an eye. But compared to say, a giant centipede or a harpy eagle, the giant earthworm seems downright friendly. If the prospect of befriending a five foot worm is your cup of tea, that is.
If a tree has been cut down and there aren't any witnesses, was it really cut down? So goes the thinking behind the group of people tagging Amazon rainforest trees, who wish to stop illegal logging for good.