Martin Shkreli has been suspended from Twitter. The penalty comes after Shkreli continually harassed the journalist Lauren Duca using the social media platform.
Shkreli's escalating creepiness began in a direct message to Duca. She tweeted this screenshot of the DM she received from him:
As you can see, his advances were unwanted. And lets face it, Shkreli's presence has to be one of the only ways that the upcoming inauguration could be any more unbearable.
Shkreli—who is most famous for trying to bleed HIV patients dry with a price increase of a drug he owns—then proceeded to change his Twitter bio to read that he has "a small crush on @laurenduca." He also tweeted that he had purchased the domain name "marrymelauren.com."
G/O Media may get a commission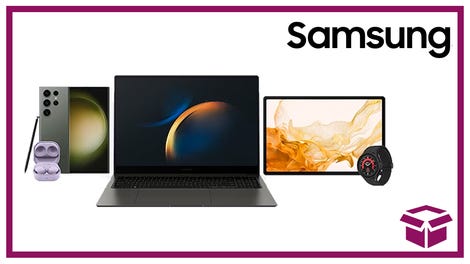 24 hour deals
Discover Samsung - Daily Deal
He took things to another level when he changed his banner image to be a collage of photos of Duca. He also changed his profile image to a photo of Duca with her husband but he'd replaced the husband's face with his own repulsive mug.
This inspired other trolls to tweet Photoshop-ed images of the pair at Duca. Shkreli also continued to leave trollish comments on Duca's posts.
The journalist took her case straight to Twitter CEO Jack Dorsey at 10:55 am EST:
Around 1 pm this afternoon, Shkreli's account was suspended. Unfortunately, that means there's an army of assholes out there now shouting that Shkreli's First Amendment rights are being violated.
Gizmodo spoke to Shkreli on the phone and he confirmed the suspension and is unapologetic. He said that he would stop if Duca directly asked him to. Her statement that she would rather eat her own organs than go to the inauguration with him was apparently not enough of a no for him. He attempted to call Duca via Periscope shortly after we talked. The fact that a Twitter-owned service is still being utilized to harass Duca even further is a problem that @jack should look into.
A Twitter source confirmed to Gizmodo that the suspension was indeed related to Duca. If Shkreli wants the account reinstated unspecified changes would have to be made. Meanwhile, a Twitter spokesperson said "The Twitter Rules prohibit targeted harassment, and we will take action on accounts violating those policies."
Buzzfeed's David Mack received a statement from Duca that reads: "He's an entitled creep and absolutely deserves to have his account suspended-perhaps indefinitely."
Update 11:35pm: In a statement to Gizmodo, a Twitter spokesperson confirmed that Shkreli has now been "temporarily suspended" from Periscope as well.
According to the company, his account violated the section of Periscope's community guidelines that prohibits dialogue or behavior that intends "only to incite or engage in the targeted harassment of others."