So, a comic book adaptation of a comic book movie adapting a comic book storyline of the same name is actually going to adapt two different comic book movies instead, one of which was another comic book movie adaptation of a different comic book storyline of the same name. I'm frowning so hard my head hurts.
Marvel have been doing MCU prelude comics for quite a while now—they usually tell a new story leading into the upcoming movie (and give us some hints for the films in the process), but the prelude to next year's Captain America: Civil War is apparently going a different route. The series, penned by Will Corona Pilgrim with art by Szymon Krudanski, will forgo telling its own story and instead act as a direct adaptation of the most recent Iron Man and Captain America standalone films: Iron Man 3 and The Winter Soldier:
Follow the road to Captain America: Civil War with official adaptations of the smash hit films Iron Man 3 and Captain America: Winter Soldier! When The Mandarin strikes at the United States with a series of deadly terror attacks, Iron Man must take action! But can Tony Stark handle the pressure when he has his own demons to face? And when Captain America encounters an assassin named the Winter Soldier, he joins forces with Black Widow and Falcon to uncover a deep seated conspiracy in their very midst! It's spy versus spy as the fate of the country hangs in the balance!
As deeply confusing as this sounds at first glance, I guess I almost understand why — by the time Civil War is out, those movies will be two and three years old, respectively, which, in the eyes of marketing departments, may as well be a thousand years ago in a time long forgot. This is a chance to remind casual audiences where Tony and Steve last left off in their solo outings. But at the same time, isn't that all a little pointless when the last time we saw them was in Age of Ultron? A movie that obviously puts both characters in places that we'll be picking up from in Civil War? Now my head's hurting all over again.
I guess Marvel has plenty of time to explain what its comic book plans for Civil War are at this point — and there'll be a second prelude comic, the not-at-all-awkwardly titled Marvel's Captain America: Civil War Prelude Infinite Comic, which will presumably serve as an actual prelude to the film.
G/O Media may get a commission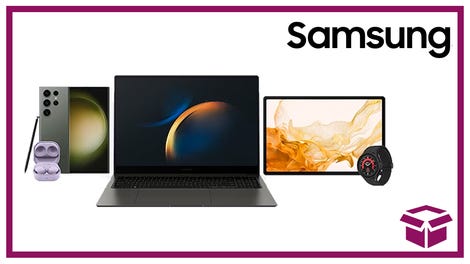 24 hour deals
Discover Samsung - Daily Deal
Man, comic book movies' relationship to the comics themselves are getting a little weird.
[Via Bleeding Cool]