San Francisco's iconic Cartoon Art Museum is prepping a move to a new location next year to house its 7,000-piece strong collection of historic cartoon and animation artwork—and to help support the museum's transition, local charity Friends For Benefits is hosting a look back at Legend of Korra this month.

Taking place at the Jewish Community Center in San Francisco, the behind-the-scenes look back at Korra and its predecessor Avatar: The Last Airbender will see Janet Varney (who voiced Korra), John Michael Higgins (Varrick), Mindy Sterling (Lin Beifong), and Dante Basco (Avatar's Zuko and General Iroh), as well as Avatar: Legacy illustrator Dan Parson, coming together to discuss the history behind making the two series.
"Over the past few years, I've attended several events at SF Sketchfest, and have become acquainted with Janet Varney, Cole Stratton, and David Owen, the three founders of SF Sketchfest," Friends for Benefits founder Michael Criscione told io9. "I've been to many events throughout the SF Bay Area, and the [three of them] have been among the best at accommodating those with disabilities, such as I. When I broached the subject of an event surrounding Avatar and Korra with Janet, she jumped at the opportunity to participate. Since Janet has been on board, she has been instrumental in assisting us with reaching out to guests, and aiding us with logistics for their accommodations."

Criscione founded Friends for Benefits help raise money for grassroots, non-profits to effectively raise money for their causes. "There are many non-profits out there that have great missions, and are very good at pursuing those missions, but could use some help to fundraise," he explained. For instance, a FfB hosted an event last year starring Young Justice and Star Wars Rebels producer Greg Weisman, featuring an audioplay of his YA novel, Rain of the Ghosts, as a fundraiser for Comfort Zone Camp, a camp for children that have lost a caregiver or family member.
G/O Media may get a commission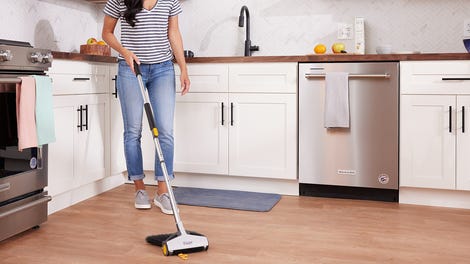 BOGO 50% Off
Flippr - BOGO 50% Off
"We have a dedicated team of professionals that are going to help see Friends for Benefits grow over the next few years, and with more successful fundraisers like our Legend of Korra event, we will be able to help even more non-profits," said Criscione.
Funds raised from the event—tickets are $28 for general admission, or $38 for admission and autographs from each guest—will help fund the Cartoon Art Museum's move next spring to a new location at Beach Street, San Francisco, after over a decade at its previous location in the Mission. If you're interested in attending and helping out with the Museum's move, the Korra talk takes place at the San Francisco Jewish Community Center on November 19, at 7:00 pm.